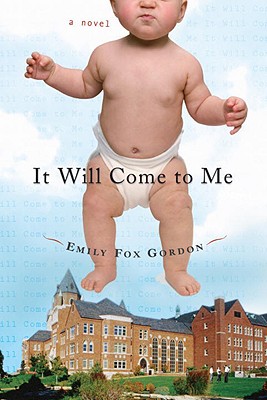 It Will Come to Me (Hardcover)
Spiegel & Grau, 9780385525879, 288pp.
Publication Date: March 10, 2009
* Individual store prices may vary.
or
Not Currently Available for Direct Purchase
Description
A sharply observed comic novel about a writer straining against the role of faculty wife

This first novel from the acclaimed memoirist Emily Fox Gordon is a tart, intelligent comedy of manners set on the campus of a large Southern university. It is also a story about the comforts and grievances of a marriage of longstanding—about change and continuity and the possibility of renewal in midlife.

Ben Blau is the reluctant chair of the philosophy department of The Lola Dees Institute, surrounded by a bestiary of academic innocents and opportunists. His wife Ruth—a writer whose early literary success never quite blossomed into a career—nurtures sometimes noisy and sometimes private rebellions against the conventions of academic life. Their lives have settled, if not always comfortably, into a dull ceremonial round of convocations, committee meetings, and pot-luck dinners. To Ruth it seems that nothing will ever change.

Except that this year a new couple has arrived on campus: an ethereal, celebrated young memoirist and her husband, an intellectual jack-of-all-trades and perpetual misfit. Something about these two throws the staid academic world of the Lola Dees Institute into comic chaos and revives Ruth's hopes that she might become once again the writer she used to be.

Emily Fox Gordon's astringent depiction of academic life and her mature, finely wrought observations about marriage and relationships make It Will Come to Me is a complete delight —engaging, wise, superbly written, and very, very funny.
Praise For It Will Come to Me…
"This debut novel from essayist and memoirist Gordon manages to skewer academia while still respecting a life of the mind. The characters are remarkable, especially the exasperating Ruth, whose insecurities and narcissism consistently stand in her own way. A well-observed and poignant exploration of middle-aged angst." —Kirkus Reviews

"We probably didn't need another comic novel about life at an absurdly bureaucratic and insular American university, but Houston memoirist Emily Fox Gordon gets a pass for her well-honed and earthy satire It Will Come to Me….The book derives great humanity and warmth from its depiction of the couple's frailty…[a] disarming and perceptive first novel." —Texas Monthly

"A gentle, knowing satire set on the "quiet Southern campus" of the Lola Dees Institute in Spangler, Texas….Every few pages one is reminded of Fox Gordon's superior descriptive skill. It Will Come to Me offers both glitter and transcendence." — Houston Chronicle

"Fox Gordon understands the academic milieu intimately, and Ruth's pithy observations are memorable…What lingers is page after page of Fox Gordon's pithy, insightful observations about baby boomer angst and the (impossible) pursuit of academic happiness." — Dallas Morning News

"An entertaining comedy of manners…Gordon writes about them with enough grace and humor to break them out of their clichéd archetypes and, with a few clever plot twists and a couple of eccentric minor characters, she creates a charming story of reunion." — St Louis Post Dispatch

"Sharp and funny academic novel." — Boston Globe
Advertisement