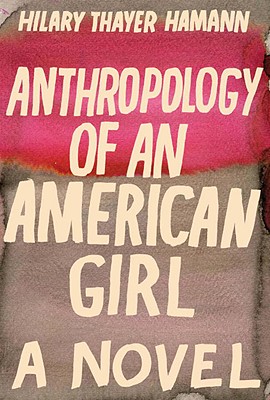 Anthropology of an American Girl (Hardcover)
Spiegel & Grau, 9780385527149, 624pp.
Publication Date: May 25, 2010
Other Editions of This Title:
Digital Audiobook (5/24/2010)
Paperback (6/14/2011)
* Individual store prices may vary.
June 2010 Indie Next List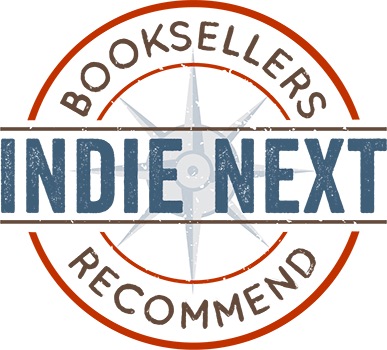 "This book was engaging from the very first page, and demanded my attention throughout. This is a work that truly touched me, and I cannot recommend it more highly. It will change the way you look at life. The characters feel like family, and it was hard to leave them as I turned the last page. As soon as I finished, I wanted to read it again!"
— Hillary Smith, Copperfield's Books, Sebastopol, CA
View the List
Description
Self-published in 2003, Hilary Thayer Hamann's Anthropology of an American Girl touched a nerve among readers, who identified with the sexual and intellectual awakening of its heroine, a young woman on the brink of adulthood.  A moving depiction of the transformative power of first love, Hamann's first novel follows Eveline Auerbach from her high school years in East Hampton, New York, in the 1970s through her early adulthood in the moneyed, high-pressured Manhattan of the 1980s. 

Centering on Evie's fragile relationship with her family and her thwarted love affair with Harrison Rourke, a professional boxer, the novel is both a love story and an exploration of the difficulty of finding one's place in the world.  As Evie surrenders to the dazzling emotional highs of love and the crippling loneliness of heartbreak, she strives to reconcile her identity with the constraints that all relationships—whether those familial or romantic, uplifting to the spirit or quietly detrimental—inherently place on us. Though she stumbles and strains against social conventions, Evie remains a strong yet sensitive observer of the world around her, often finding beauty and meaning in unexpected places. 

Newly edited and revised since its original publication, Anthropology of an American Girl is an extraordinary piece of writing, original in its vision and thrilling in its execution.
 

 
 
 
 
 
 
About the Author
Hilary Thayer Hamann was born and raised in New York. After her parents divorced, she was shuttled between their respective homes in the Hamptons and the Bronx. She attended New York University, where she received a B.F.A. in Film & Television Production and Dramatic Writing from Tisch School of the Arts, an M.A. in Cinema Studies from the Graduate School of Arts and Science, and a Certificate in Anthropological Filmmaking from NYU's Center for Media, Culture, and History.

Ms. Hamann edited and contributed to "Categories--On The Beauty of Physics" (2006), an interdisciplinary educational book that was included in Louisiana State University's list of top 25 non-fiction books written since 1950.

As the assistant to Jacques d'Amboise, founder and artistic director of the National Dance Institute, Ms. Hamann produced "We Real Cool," a short film based on the Gwendolyn Brooks poem, directed by Academy Award-winning director Emile Ardolino. She also coordinated an international exchange with students from America and the then Soviet Union based on literature, music, and art. She has worked in New York's film, publishing, and entertainment industries, and is co-director of "Films on the Haywall," a classic film series in Bridgehampton, New York.

Ms. Hamann lives in Manhattan and on Long Island.
Praise For Anthropology of an American Girl…
 "Remember what if feels like to be 17?  Hamann does, and her heroine, Eveline Auerbach, sounds like somebody many of us knew—or were…Hamann's depiction of time and place is stunningly accurate. A realistic, resonant, and universal story."—Sara Nelson, O! Magazine
 
 "If publishers could figure out a way to turn crack into a book, it'd read a lot like this. Originally a self-published cult hit in 2003 (since reedited), Hamann's debut traces the sensual, passionate, and lonely interior of a young woman artist growing up in windswept East Hampton at the end of the 1970s…a marvelously complex and tragic figure of disconnection, startlingly real and exposed at all times." —Publishers Weekly (Starred Review)
 
"This impressive debut is epic but not overwrought, and brilliant without the slightest hint of smugness. It has earned its pre-publication buzz, and then some. Although Hamann has set the narrative in Long Island and Manhattan in the early 1980s, it could take place anywhere in the United States. Its concerns—heartbreak, self-discovery and loss—are universal…Hamann has taken a familiar theme, coming of age, and created an utterly original novel…On every page, Hamann's prose brims with energy and insight…A rare kind of novel—at once sprawling and intimate—whose excellence matches its grand ambition."—Dallas Morning News
 
"Moving beyond the high school years and less compressed and stylized than The Catcher in the Rye, a version of this novel was self-published in 2003 and found a huge audience, and with good reason. Reworked since then, it is more than a semiautobiographical coming-of-age story. Hamann has a hugely engaging voice and one that is rich with social and psychological insights into Reagan-era America as she creates a young, artistic woman with dreams who is buffeted about by reality."—Chicago Tribune
 
"As vast and ambitious as the country itself…A very respectable and serious descendant of the work of D.H. Lawrence…Hamann has put together a carefully devised, coherent world, filled with opinions that need to be spoken—and heard."—Washington Post
 
"Showcases all of the nuance and character insight of the masters.  But it also has a thrilling contemporary edge that seems to just about perfectly capture the ethos, angst and danger of a time close to our own…It's easy to get hooked by one of the most engaging, evolving voices in contemporary fiction…Hamann so fully imbues her characters with recognizable humanity that they stand up and demand to be heard. "—Chicago Sun Times
 
"Haunting, wise, and hip…Hamann's memoir-like novel, with its ear-perfect dialogue and erotic charge, captures what it was like to be a talented and intelligent 17-year old girl growing up on The East End and, later, in Manhattan. This is no chick-lit, pseudo-satiric woman's book, however, but a sinewy coming-of-age critique, at times fiercely humorous, about love and friendship in the American eighties."—East Hampton Independent

"Addictive reading. Hamann inhabits the skin of a teenage girl so accurately, so effortlessly, it's a bit of a relief she has found her way into the book world."—NPR.org
 
"Sparkling. Well-crafted and beautifully written."—Very Short List
 
"The novel's every twist and turn brings a relatable and rawly emotional tale."—Elle
 
 "Closely observed, Holden Caulfield–ish story of teendom in Manhattan and its purlieus in the age of Me…The details are exactly right…Intelligent and without a false note—a memorable work." —Kirkus Reviews (Starred Review)
 
"Where to start with this magnificent book? With the dazzling quality of Hilary Thayer Hamann's prose? With the themes of love and loss, trust and betrayal, innocence and maturity? With the tremendous satisfaction one feels at the end? There are so many ways to praise Anthropology of an American Girl, an exceedingly intense and passionate book; it's a romance in the grand sense, a rich, affecting experience."—Shelf Awareness
 
"Henry James meets the 21st century."  —Library Journal
 
"Anthropology of an American Girl is an extraordinary debut, updating the 19th-century social-psychological novel of romance and manners. Lake Jane Austen, George Eliot, or Edith Wharton, Hamann critiques her era and culture through the tale of a precocious young woman buffeted by the accidents, values, and consequences of her age. … More deeply, it rivets through a rawness of complex emotion. Hamann's particular gift is her language, syntax-laden with metaphor and analogy which fly effortlessly from Evie's philosophical, sensual way of seeing.  Gorgeous detail and nuanced thought … an insightful, page-turning read."  —The Providence Journal
 
"What Catcher in the Rye did for high school youths troubled by the onslaught of adulthood, Anthropology of an American Girls does for college women struggling to reconcile their dreams with reality… [A] modern Jane Eyre—a stunning novel to be read and re-read."  —Columbia Spectator
 
"A cinematic and emotionally ripe debut novel . . . in gorgeous language and with brilliant observation."  —Ms. Magazine
 
"The language immersion that takes place while reading the novel is mesmerizing." 
—The East Hampton Star
or
Not Currently Available for Direct Purchase