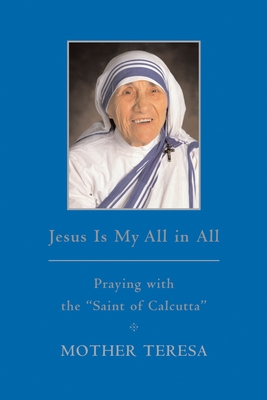 Jesus Is My All in All: Praying with the -Saint of Calcutta- (Hardcover)
Praying with the -Saint of Calcutta-
Image, 9780385527255, 64pp.
Publication Date: November 4, 2008
Description
The postulator for Mother Teresa's cause for sainthood, Father Brian Kolodiejchuk, has culled some of her most stirring words into a powerful book that her admirers will treasure. Jesus is My All in All follows the Roman Catholic novena format; derived from the Latin word for nine, the novena provides a nine-day rhythm of prayer and reflection. A prayer to Mother Teresa herself is the foundation for each day's reflections, which illuminate such topics as:
- Finding Jesus in your heart
- Becoming convinced of Jesus' love for you
- Seeking guidance from Mary the Mother of Jesus
- Drawing on Jesus' thirst to quench the needs of those around you
Accompanied by striking full-color images, JESUS IS MY ALL IN ALL immortalizes the words and wisdom of one of humanity's most radiant women.
About the Author
MOTHER TERESA (1910-1997) was born in Skopje (present-day Macedonia), and joined the Sisters of Loreto in Dublin in 1928. She left the Loreto order in 1948 to begin the Missionaries of Charity in Calcutta. Her service to the poorest of the poor became her life's work. She was awarded the Nobel Peace Prize in 1979 and was beatified in 2003. Editor of Mother Teresa: Come Be My Light, FATHER BRIAN KOLODIEJCHUK, M.C., Ph.D., was associated with Mother Teresa for twenty years and is now director of the Mother Teresa Center, which has offices in California, Mexico, India, and Italy.
Advertisement