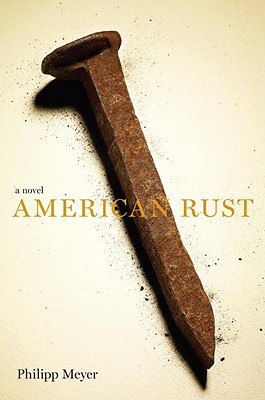 American Rust (Hardcover)
Spiegel & Grau, 9780385527514, 384pp.
Publication Date: February 24, 2009
* Individual store prices may vary.
March 2009 Indie Next List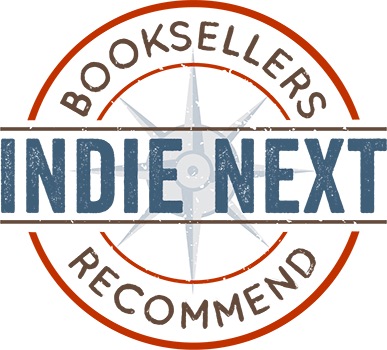 "Some authors create characters who do what you think they'll do, some who do what you hope they'll do, some who do what they 'ought' to do. But other authors allow their characters to live and breathe as they would if they were real. This powerful debut novel -- set in a present-day Pennsylvania steel town -- is filled with those kinds of characters. Meyer captures the danger, decay, and destruction that run through the heart of America's landscape in a story about life and death and loyalty and love."
— Kester Smith, Book People Bookstore, Austin, TX
View the List
Description
Set in a beautiful but economically devastated Pennsylvania steel town, American Rust is a novel of the lost American dream and the desperation—as well as the acts of friendship, loyalty, and love—that arise from its loss. From local bars to trainyards to prison, it is the story of two young men, bound to the town by family, responsibility, inertia, and the beauty around them, who dream of a future beyond the factories and abandoned homes.

Left alone to care for his aging father after his mother commits suicide and his sister escapes to Yale, Isaac English longs for a life beyond his hometown. But when he finally sets out to leave for good, accompanied by his temperamental best friend, former high school football star Billy Poe, they are caught up in a terrible act of violence that changes their lives forever.

Evoking John Steinbeck's novels of restless lives during the Great Depression, American Rust takes us into the contemporary American heartland at a moment of profound unrest and uncertainty about the future. It is a dark but lucid vision, a moving novel about the bleak realities that battle our desire for transcendence and the power of love and friendship to redeem us.
Praise For American Rust…
Praise for American Rust

"I admire [Philipp Meyer's] writing so much. The same way,
frankly, that I do Hemingway. [Mr. Meyer] ought to win the Pulitzer." –Patricia Cornwell, from a New York Times interview

"Remarkable…introduces a novelist worth celebrating and watching."
–USA Today, Bob Minzesheimer

"Philipp Meyer's powerful first novel…everything about this story seems essentially American…in the tradition that stretches from Ernest Hemingway to Cormac McCarthy. Meyer's tone is less polemic than John Steinbeck's, but he's working on the same broad scale."
–Ron Charles, The Washington Post

"Philipp Meyer's affecting first novel, "American Rust…" [has] the same sort of social detail and emotional verisimilitude that Richard Russo has brought to his depictions of upstate New York…he's also able to demonstrate a keen, Salinger-esque empathy. American Rust announces the arrival of a gifted new writer – a writer who understands how place and personality and circumstance can converge to create the perfect storm of tragedy."
–Michiko Kakutani, The New York Times

"A hardboiled debut that seems particularly apt during the financial crisis"
–The Wall Street Journal

"Reminiscent of William Faulkner…Meyer knows more about the meaning of redemption than most other contemporary American novelists. He also knows how to write a compelling story."
–The Baltimore Sun

"A literary thriller…lives up to the hype."
–Austin American-Statesman

"Novelists spend entire careers trying to write even one classic book. Philipp Meyer has accomplished that feat on his first attempt. American Rust might one day be recognized as one of our great American novels."
– The Dayton Daily News

"immediate and compelling, and signals the arrival of a new literary voice."
–Cleveland Plain Dealer

"full of a sorrowful hope that is graced by a profound respect for struggle and the unrelenting courage necessary to carry on."
–Kansas City Star

"In contemporary fiction, Meyer…most resembles Andre Dubus, Dennis Lehane or Richard Price."
–The Dallas Morning News

"With the recent passing of John Updike and the loss of Kurt Vonnegut last year, the American literary landscape is faced with a gaping void… fortunately for us, as readers, there are occasional reasons to hope. Philipp Meyer's debut novel, "American Rust," is one of those reasons."
–Fredericksburg Free Lance-Star

"Already drawing comparisons to Hemingway and Cormac McCarthy, Philipp Meyer paints a dark and timely vision of small-town life in his ambitious debut novel, American Rust….combines the muscular pleasures of a Dennis Lehane thriller with a far-reaching meditation about where we're headed as a country."
–The Daily Beast

"[A] ruthless and powerful book…." –Time Out New York (five star review)

"an engrossing drama..."
–Marie Claire

"Meyer builds his characters so strongly and so realistically that they are characters who stay with readers long after they finish this compelling novel."
–Birmingham Press & Sun Bulletin

"a brilliantly realized story…Philipp Meyer is a fine writer and he has nailed [it]."
–The Morning News, Robert Birnbaum

"a great read...has the feel of a true classic...highly recommended."
–Monsters & Critics

"Meyer has a thrilling eye for failed dreams and writes uncommonly tense scenes of violence . . . Fans of Cormac McCarthy or Dennis Lehane will find in Meyer an author worth watching."—Publishers Weekly

"Powerful…brilliantly drawn…Unlike Hemingway or McCarthy, Meyer knows how to create heartbreakingly real female characters…Meyer's tone is less polemic than John Steinbeck's, but he's working on the same broad scale, using the struggles of a few desperate people to portray the tragedy of life in a place that offers no employment, no chance for improvement."
–Washington Post

"Meyer is a young talent to watch closely…Meyer's tempo is exceptional…A special novel well worth reading."
–Fredericksburg Freelance Star

"Meyer's greatest strength as a novelist lies in his poignantly well-rounded characters…strongly recommended for all…fiction collections."
–Library Journal

"Meyer does a terrific job capturing the tone and ethos of his setting…the alternating narrators are compellingly drawn…a grimly powerful hybrid: provocative literary fiction crossed with a propulsive thriller."
–Kirkus

"In a third-person narrative that moves round-robin style from one character to the next, Meyer deftly captures individual speech patterns...never ceases to display a gift for evoking setting…."
–Bookforum

"A novel as splendidly crafted and original as any written in recent decades, American Rust is both darkly disturbing and richly compelling. Philipp Meyer's first novel signals the arrival of a new voice in American letters."—Patricia Cornwell, author of Scarpetta

"With its strong narrative engine and understated social insight, American Rust is reminiscent of the best of Robert Stone and Russell Banks. Author Philipp Meyer locates the heart of his working class characters without false sentiment or condescension, and their world is artfully described. An extraordinary, compelling novel from a major talent."—George Pelecanos, author of The Turnaround

"This is strong, clean stuff. Philipp Meyer deserves to be taken seriously."—Pete Dexter, author of Paper Trails

"Philipp Meyer's American Rust is written with considerable dramatic intensity and pace. It manages an emotional accuracy, a deep and detailed conviction in its depiction of character. It also captures a sense of a menacing society, a wider world in the throes of decay and self-destruction."—Colm Tóibín, author of The Master

or
Not Currently Available for Direct Purchase