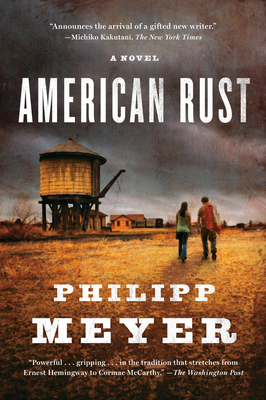 American Rust (Paperback)
Spiegel & Grau, 9780385527521, 382pp.
Publication Date: January 12, 2010
Summer '10 Reading Group List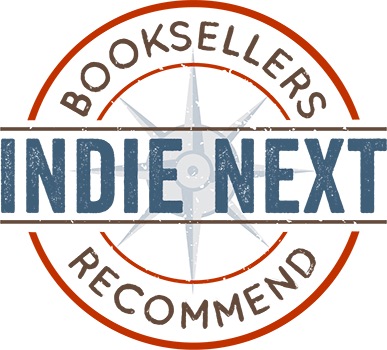 "What happens when union manufacturing jobs are shipped overseas? What happens to workers who lose their well-paying jobs with benefits? What is life like in cities and towns when work disappears and a slow decay sets in to once-vibrant communities? Philipp Meyer's debut novel is an absorbing portrait of ordinary people and communities that face the extraordinary and heart-breaking de-industrialization of America. There were times I couldn't put this book down and there were also times I didn't want to turn the page for fear of finding out what will happen to these people I have come to care so much about, such is the power of Meyer's writing."
— Joan Grenier, Odyssey Bookshop, South Hadley, MA
View the List
March 2009 Indie Next List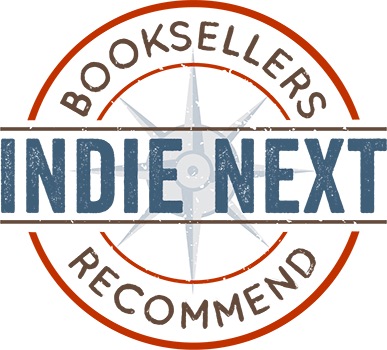 "Some authors create characters who do what you think they'll do, some who do what you hope they'll do, some who do what they 'ought' to do. But other authors allow their characters to live and breathe as they would if they were real. This powerful debut novel -- set in a present-day Pennsylvania steel town -- is filled with those kinds of characters. Meyer captures the danger, decay, and destruction that run through the heart of America's landscape in a story about life and death and loyalty and love."
— Kester Smith, Book People Bookstore, Austin, TX
View the List
Description
The debut novel from the New York Times bestselling author of The Son, which is now an AMC original TV series Set in a beautiful but economically devastated Pennsylvania steel town, American Rust is a novel of the lost American dream and the desperation--as well as the acts of friendship, loyalty, and love--that arise from its loss. From local bars to trainyards to prison, it is the story of two young men, bound to the town by family, responsibility, inertia, and the beauty around them, who dream of a future beyond the factories and abandoned homes. Left alone to care for his aging father after his mother commits suicide and his sister escapes to Yale, Isaac English longs for a life beyond his hometown. But when he finally sets out to leave for good, accompanied by his temperamental best friend, former high school football star Billy Poe, they are caught up in a terrible act of violence that changes their lives forever. Evoking John Steinbeck's novels of restless lives during the Great Depression, American Rust takes us into the contemporary American heartland at a moment of profound unrest and uncertainty about the future. It is a dark but lucid vision, a moving novel about the bleak realities that battle our desire for transcendence and the power of love and friendship to redeem us. Newsweek's list of "Best. Books. Ever"
A Washington Post Top Ten Book of 2009
A New York Times Notable Book of 2009
An Economist Best Book of 2009
A Kansas City Star Top 100 book of 2009
Pittsburgh Post-Gazette's Best Books of 2009
Idaho Statesman's Best Books of 2009

About the Author
Philipp Meyer grew up in Baltimore, dropped out of high school, and got his GED when he was sixteen. After spending several years volunteering at a trauma center in downtown Baltimore, he attended Cornell University, where he studied English. Since graduating, Meyer has worked as a derivatives trader at UBS, a construction worker, and an EMT, among other jobs. His writing has been published in McSweeney's, The Iowa Review, Salon.com, and New Stories from the South. From 2005 to 2008 Meyer was a fellow at the Michener Center for Writers in Austin, Texas. He splits his time between Texas and upstate New York.
Praise For American Rust…
Praise for American Rust


"A novel as splendidly crafted and original as any written in recent decades, American Rust is both darkly disturbing and richly compelling. Philipp Meyer's first novel signals the arrival of a new voice in American letters."—Patricia Cornwell, author of Scarpetta

"With its strong narrative engine and understated social insight, American Rust is reminiscent of the best of Robert Stone and Russell Banks. Author Philipp Meyer locates the heart of his working class characters without false sentiment or condescension, and their world is artfully described. An extraordinary, compelling novel from a major talent."—George Pelecanos, author of The Turnaround


"This is strong, clean stuff. Philipp Meyer deserves to be taken seriously."—Pete Dexter, author of Paper Trails

"Philipp Meyer's American Rust is written with considerable dramatic intensity and pace. It manages an emotional accuracy, a deep and detailed conviction in its depiction of character. It also captures a sense of a menacing society, a wider world in the throes of decay and self-destruction."—Colm Tóibín, author of The Master

"Meyer has a thrilling eye for failed dreams and writes uncommonly tense scenes of violence . . . Fans of Cormac McCarthy or Dennis Lehane will find in Meyer an author worth watching."—Publishers Weekly
Advertisement