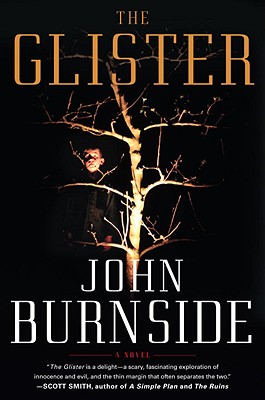 The Glister (Hardcover)
Nan A. Talese, 9780385527644, 240pp.
Publication Date: March 10, 2009
Other Editions of This Title:
MP3 CD (3/10/2009)
Compact Disc (3/10/2009)
Compact Disc (3/10/2009)
Audio Cassette (3/1/2009)
* Individual store prices may vary.
April 2009 Indie Next List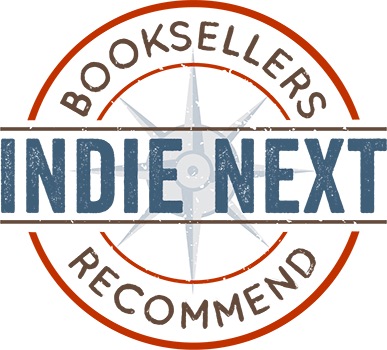 "John Burnside's novel of disappeared children in a dying town is beautifully written, even as it shows how perceiving life as 'everything is inevitable' makes a community distant and hopeless. The Glister will make you want to read Burnside's other books."
— Julia Green, Front Street Books, Alpine, TX
View the List
Description
Since George Lister's chemical plant closed down, Innertown has been a shadow of its former self. In the woods that once teemed with life, strange sickly plants grow. Homes that were once happy are threatened by a mysterious illness.

Here, a young boy named Leonard and his friends exist in a state of confusion and despair, as every year or so a boy from their school vanishes after venturing into the poisoned woods. Without conclusive evidence of foul play, the authorities consider the boys to be runaways.

The town policeman suspects otherwise but, paralyzed with fear, he does nothing. And so it is up to the children who remain to take action. Their plan to stop the forces of evil that are destroying their town is at the shocking and terrifying heart of The Glister.
About the Author
John Burnside is the author of the novel "The Devil's Footprints," the memoir "A Lie About My Father," as well as five additional works of fiction and eleven collections of poetry published in the United Kingdom. "The Asylum Dance" won the Whitbread Poetry Award, "The Light Trap" was short-listed for the T.S. Eliot Prize, and "A Lie About My Father" won the two biggest Scottish literary prizes: the Scottish Arts Council Non-Fiction Book of the Year Award and the Saltire Society Scottish Book of the Year Award.
Praise For The Glister…
"Burnside's writing conveys an almost palpable thrill of discovery, a delight in the play of his imagination over this bleak terrain, an irrepressible joy in cultivating metaphor after metaphor and seeing them all, improbably, bloom.... The narrative has the quick urgency of a threatened creature: it moves like a cockroach streaking from light to the safer dark.... The emotion this brilliant and disturbing novel leaves you with is like the spooked feeling Leonard experiences at the sudden intimation of 'some essence, some hidden principle' in the world: 'It takes your breath away, but you don't know if that comes from awe or terror.' The Glister is that kind of story. It's terrifying, and it feels like a gift."
—The New York Times Book Review

"A dark morality tale, hauntingly told."
—O, The Oprah Magazine

"John Burnside can make even the most mundane scene feel threatening. Oddly tender, for all the terror it evokes, his prose has a seductive depth and clarity that's impossible to resist. His novel, The Glister, is a delight–a scary, fascinating exploration of innocence and evil, and the thin margin that often separates the two."
—Scott Smith, author of A Simple Plan and The Ruins

"I love John Burnside's writing–one fresh perception, one unexpected observation, driving again and again through to the next, until some entirely unforeseen point or insight can shine forth. You have to be brilliant, wide awake, and wide open to write this way, and Burnside is all three. The Glister proves John Burnside is also a master at the creation of dread, tension and mystery. What a dazzling book this is."
—Peter Straub
 
"John Burnside's The Glister masquerades as an enthralling murder mystery but his greater, subtle purpose is to investigate the mysteries of evil, death and eternity, and so provide a work of astounding moral clarity and transcendence."
—Jim Crace, author of The Pesthouse

"The Glister is wickedly good.  Burnside writes with a dark and beautiful splendor, navigating the space between despair and redemption in a simply brilliant story that will linger long after the last, haunting images."
—Keith Donohue, author of The Stolen Child

"In his bleakly beautiful seventh novel, Scottish author Burnside delivers a cautionary tale illustrating that greed and an indifference to suffering are the real horrors of modern life... Burnside expertly details an apocalyptic landscape where the 'expectation of failure' is rampant... Burnside's flawless prose explores how defeat is only a state of mind."
—Publishers Weekly

"What begins as a spooky tale of serial murder evolves into something much stranger and riskier-an eschatological fable about innocence, evil and personal responsibility… Burnside uses plot, character and mystery only as gambits to launch his spiritual exploration of the horrifyingly thin line between childhood innocence and sociopathic amorality, and ultimately between sins of commission like serial murder and sins of omission like serial cowardice. A truly unusual experience awaits readers willing to forgo the obvious pleasures of the genre."
—Kirkus Reviews

"There is something consistently oneiric about John Burnside's work; not just in the hallucinatory qualities of his prose but also in the original sense of the word as referring to a vision divinely sent. See his novels as the planet's dreaming; as the symbolic working-through and analogue of its emotional problems, inspired by its past. Fiction, and what it can do, matters to Burnside; it can add something to the world that the word needs.... Burnside doesn't really do dialogue, but his skill is such that his characters breathe through other means. Beckett didn't do dialogue either, in his novels, but both writers communicate the sense that being alive is a terrible but necessary business of endurance.... Burnside has given us a work that is baffling, haunting, terrifying, moving, and compulsively readable. The title refers to the town's disused chemical plant that lies rotting and leaking toxins on the shore, its fittings bearing the name of its engineer, George Lister; but it's also an archaic word that means 'to sparkle.' Apt, in a thousand ways."
—Niall Griffiths, The Daily Telegraph

"What makes Glister most astonishing is that poet-novelists, such as Burnside, seldom succeed. Yet he has shown it can be done gloriously…. Glister is a powerful, mesmerising experience."
—Euan Ferguson, Observer
 
"John Burnside explores with a delicious feathery touch the infectious nature of violence and its capacity to seduce, in ways that are almost beautiful. This tantalising, horrific novel is steeped in a terrible sense of wonder."
—Claire Allfree, Metro
 
"Burnside can turn from luminous verse to prose that keeps you awake at night. Glister is such a novel....In the end we are left with the resonance of a book whose centre is nowhere but whose circumference is extraordinarily large."
—Andrew Crumey, Financial Times
 
"[O]ne of the most original and exhilarating reads of the year…. A work begging a second reading, it is an exceptionally rich treasure which goes beyond telling a disconcerting and disorienting story to illuminate the infinite possibilities of the novel."
—Irvine Welsh, The Guardian 
 
"Nobody does eerie quite like John Burnside. His exquisite and haunting new novel Glister…has an insistent force, overturning the reader's expectations and building to a truly shocking climax…. I doubt I will read a more unsettling and memorable book this year."
—Stuart Kelly, Scotsman

"Burnside brings his powers of pared-down narration to bear on a tale of dereliction, loss and possible redemption…. Burnside's story employs suggestion and ambiguity rather than explicit statement, but it has the power that comes from leaving plenty of space in which the reader's own imagination can go to work."
—The Sunday Times
or
Not Currently Available for Direct Purchase