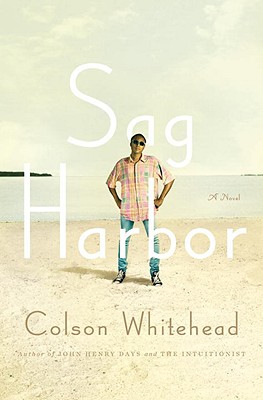 Sag Harbor
Hardcover

* Individual store prices may vary.
Other Editions of This Title:
Digital Audiobook (4/27/2009)
Paperback (6/15/2010)
Hardcover, Large Print, Large Print (6/1/2009)
Compact Disc (4/28/2009)
May 2009 Indie Next List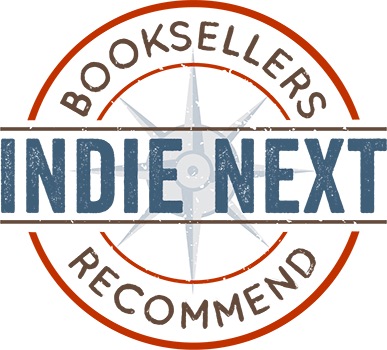 "Colson Whitehead's Sag Harbor, a coming-of-age novel set in small community of African-American professionals in the Hamptons, is a masterpiece. Is Whitehead the greatest writer of his generation? He bids fair."
— Sarah McNally, McNally Jackson Books, New York, NY
View the List
Description
The warm, funny, and supremely original new novel from one of the most acclaimed writers in America

The year is 1985. Benji Cooper is one of the only black students at an elite prep school in Manhattan. He spends his falls and winters going to roller-disco bar mitzvahs, playing too much Dungeons and Dragons, and trying to catch glimpses of nudity on late-night cable TV. After a tragic mishap on his first day of high school—when Benji reveals his deep enthusiasm for the horror movie magazine Fangoria—his social doom is sealed for the next four years.

But every summer, Benji escapes to the Hamptons, to Sag Harbor, where a small community of African American professionals have built a world of their own. Because their parents come out only on weekends, he and his friends are left to their own devices for three glorious months. And although he's just as confused about this all-black refuge as he is about the white world he negotiates the rest of the year, he thinks that maybe this summer things will be different. If all goes according to plan, that is.

There will be trials and tribulations, of course. There will be complicated new handshakes to fumble through, and state-of-the-art profanity to master. He will be tested by contests big and small, by his misshapen haircut (which seems to have a will of its own), by the New Coke Tragedy of '85, and by his secret Lite FM addiction. But maybe, with a little luck, things will turn out differently this summer.

In this deeply affectionate and fiercely funny coming-of-age novel, Whitehead—using the perpetual mortification of teenage existence and the desperate quest for reinvention—lithely probes the elusive nature of identity, both personal and communal.
Praise For Sag Harbor…
"Whitehead's most enjoyable book--warm and funny, carefully observed, and beautifully written, studded with small moments of pain and epiphany....Whiehead seems to be having the time of his life; one can almost feel him relaxing into this book as if it actually were the summer home of his youth....The humor of 'Sag Harbor'--which reaches its apex in a scene involving seminal mid-'80s hip hop group UTFO's appearance at the local waffle cone emporium, where the rapper known as Dr. Ice provides some astute medical advice--is twinned by pain. It is Benji's uncertainty about everything that gives him such perspective, imbues even his most casual observations with a sheen of elegiac wisdom....tense, lush, poignant--'Sag Harbor' at its most satisfying."--The Boston Globe

"Sea-breeze buoyant....teasingly self-aware spirit.....hilariously trifling intricacies of this self-discovery process. Credit Mr. Whitehead with this: He captures the fire flies of teenage summertime in a jar....What's best about Sag Harbor is the utter and sometimes mortifying accuracy of its descriptive details....equally aware of the tiny nuances of teen culture....When this book's range encompasses kids, parents, community, tradition and history simultaneously, Mr. Whitehead's recovered memories don't seem so trivial after all." --Janet Maslin, The New York Times

"Whitehead's delicious language and sarcastic, clever voice fit this teenager who's slowly constructing himself….It's time for us to hear more post-black stories like this."–The New York Times Book Review

"In his ebullient, supremely confident fourth novel….offers such pleasures only a grump would complain….Debates and disquisitions about the timeless ephemera of pop culture appear in realistic proportion, and the resulting humor feels earned rather than easy, because of its thematic relevance and, above all, Whitehead's skill with voice and character….come off the page with energy and pathos." San Diego Union Tribune

"[Sag Harbor] surges and sings, sifting pop-culture debris down to nuggets of realization....Sag Harbor illustrates the author's artistic maturation. Whereas Whitehead's wise earlier works often resist service to our sentiments, his clever new novel stokes our emotions and intellect at once." -- Dallas Morning News

"The inventive, gifted Whitehead….registers the minutia of '80s culture….effortlessly readable….masterful at re-creating the organized chaos of the teenage mind. 'Sag Harbor' moves between vignettes with the urgency and awareness of a kid still mesmerized by the mundane….offers a loving exploration….By opting to show, rather than describe, their innocence, Whitehead recalls its allure. And what better time to reminisce over that than summer?"–Cleveland Plain Dealer


"Sag Harbor is also rich in 1985–the sportswear, the radio hits, the sudden and unaccountable appearance of New Coke….Whitehead's stylistic talents are amply on display….[he] has a David Foster Wallace-esque knack for punctuating meticulously figurative constructions with deadpan slacker wit….You can't help but admire Whitehead's writerly gifts."–The Los Angeles Times

"Whitehead has tapped the most classic summer-novel activity of all: nostalgia…..The pleasure is in the way Whitehead recalls it, in loving and lingering detail."–Time

"Remarkably genial for a book about the trauma of finding yourself, not to mention about being black in America…. [Whitehead] can write sentences like nobody's business and the deepest satisfaction in this book full of them is his crafty turn of phrase…..light in the best sense, buoyed by its seriousness–a book you could read on the beach but by no means a beach read."--Bloomberg


Praise for Sag Harbor


"Pure shimmering brilliance. Colson Whitehead's affecting new novel joyously lights up a place, a time, a family, and one unforgettable young man. It is also one of the funniest books I've ever read, a book loaded with the kind of humor that can only soar off a heartbreaking sadness."
—Gary Shteyngart, author of Absurdistan and The Russian Debutante's Handbook


Praise for Colson Whitehead

"Whitehead is making a strong case for a new name of his own: that of the best of the new generation of American novelists." —Boston Globe

"No novelist writing today is more engaging and entertaining when it comes to questions of race, class, and commercial culture than Colson Whitehead." —USA Today

"[Whitehead] takes on a multitude of issues with a rich and probing imagination. His reputation is likely to soar." —Ishmael Reed, Washington Post Book World

"[Whitehead] writes wonderfully, commanding a lush, poetic, mellifluous prose instrument." —The Nation
Doubleday, 9780385527651, 288pp.
Publication Date: April 28, 2009
About the Author
Colson Whitehead is the author of the novels "The Intuitionist," a finalist for the PEN/Hemingway award; "John Henry Days," which won the Young Lions Fiction Award, the Anisfield-Wolf Book Award, and was a finalist for the Pulitzer Prize; and "Apex Hides the Hurt," a "New York Times" Notable Book and winner of the PEN Oakland Award. He has also written a book of essays about his home town, "The Colossus of New York." A recipient of a Whiting Writers' Award and a MacArthur Fellowship, he lives in Brooklyn.
How does each of Benji's comrades (Reggie, NP, Randy, Bobby, Marcus, Clive) contribute to the group? What challenges do they face as friends?
Explain the differences between Benji's age group and that of his sister. During these years, why is the disparity between high school and college so acute?
Benji comments that "the rock" on the beach near his beach house serves as a racial barrier. White people won't walk much further past it. What similar examples can you think of that exist today or in your own community? How have racial barriers changed in the last 20 years? How are they still the same?
The emergence of hip-hop is a strong influence in the lives of Benji and his friends. In what ways does music affect their generation? In what ways has music affected your own life?
Benji grapples with his identity throughout the novel. At one point he states: "According to the world we were the definition of a paradox: black boys with beach houses. A paradox to the outside, but it never occurred to us that there was anything strange about it." (Pg. 57) How is this community a paradox? How is Benji's identity shaped by the two worlds he inhabits, both during the school year, and then during the summer season?
Benji often refers to the handshake, song, and/or dance he will surely conquer by the "end" of the summer. To what degree is he constantly trying to reinvent himself?
What do you think are the characteristics of a typical 1980's adolescent? How does Benji fit the stereotype? How is he different?
Benji clearly realizes toward the end of the summer that what he loves, is perhaps not the girls he pines after, but his beach home and "what he put into it." He reflects back on a tender moment with his family and the fond memories of being a child. What is it about our childhoods that evoke such special memories within us? Is there a place from your own past that touched your life as Sag Harbor touched Benji?
Throughout the novel there looms a hint of darkness behind the relationship between Benji's father and his family. His father seems to have a violent strain. How does this affect Benji and his family? What is the role of the father in a young man's coming of age?
From Catcher in the Rye to Stand By Me, the coming-of-age novel is a perennial in American literature. What do you think is so appealing and universal about this genre?
or
Not Currently Available for Direct Purchase