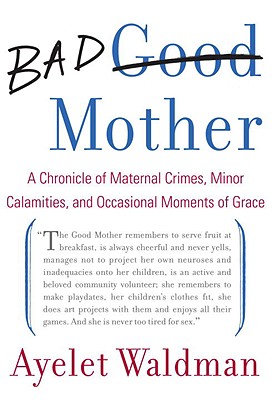 Bad Mother (Hardcover)
A Chronicle of Maternal Crimes, Minor Calamities, and Occasional Moments of Grace
Doubleday Books, 9780385527934, 208pp.
Publication Date: May 5, 2009
Other Editions of This Title:
Paperback (5/4/2010)
* Individual store prices may vary.
Summer '10 Reading Group List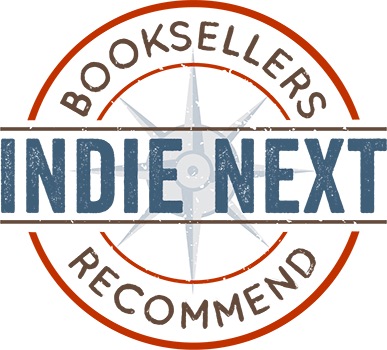 "In her funny, brutally honest, and brave prose, Waldman tackles the many challenges of motherhood in the modern era, offering encouragement to all bad mommies out there who recognize the impossibility of having and doing it all gracefully and without error. How is a self-aware, thoughtful, intelligent feminist to raise children well in a culture that villifies nearly every choice available (or unavailable) to her? A provocative, entertaining read for moms with moxie."
— Libby Cowles, Maria's Bookshop, Durango, CO
View the List
Description
In the tradition of recent hits like The Bitch in the House and Perfect Madness comes a hilarious and controversial book that every woman will have an opinion about, written by America's most outrageous writer.

In our mothers' day there were good mothers, neglectful mothers, and occasionally great mothers.
 
Today we have only Bad Mothers.
 
If you work, you're neglectful; if you stay home, you're smothering. If you discipline, you're buying them a spot on the shrink's couch; if you let them run wild, they will be into drugs by seventh grade. If you buy organic, you're spending their college fund; if you don't, you're risking all sorts of allergies and illnesses.
 
Is it any wonder so many women refer to themselves at one time or another as "a bad mother"? Ayelet Waldman says it's time for women to get over it and get on with it, in a book that is sure to spark the same level of controversy as her now legendary "Modern Love" piece, in which she confessed to loving her husband more than her children.

Covering topics as diverse as the hysteria of competitive parenting (Whose toddler can recite the planets in order from the sun?), the relentless pursuits of the Bad Mother police, balancing the work-family dynamic, and the bane of every mother's existence (homework, that is), Bad Mother illuminates the anxieties that riddle motherhood today, while providing women with the encouragement they need to give themselves a break.
About the Author
AYELET WALDMAN is the author of "Daughter's Keeper" and "Love and Other Impossible Pursuits." Her writing has appeared in the" New York Times," "Salon," "New York," "Elle," "Vogue," and other publications. She and her husband, the novelist Michael Chabon, live in Berkeley, California, with their four children.
Praise For Bad Mother: A Chronicle of Maternal Crimes, Minor Calamities, and Occasional Moments of Grace…
Praise for BAD MOTHER

"Many find Waldman's honesty hard to take. For some of us it's hard to live without." –People, 3 1/2 stars

"Absorbing reading... takes brave risks... What really makes Waldman's book interesting, as voices on motherhood go, is Waldman herself--the intensity of her positions and the way she thinks." –New York Times Book Review

"Waldman's book is nothing short of a revelation." –The Oregonian

"Waldman admits that she's an oversharer-which happens to be a great trait for a memoirist. Her essays about motherhood are hilarious, heartbreaking, and edgy." –Newsweek

"Nuanced and thoughtful... Waldman is often an astute commentator on contemporary parenting." –Boston Globe

"Waldman hates to hold back, and that trait serves her well in Bad Mother." –The Washington Post

"Bound to stimulate ferocious discussion." –San Francisco Chronicle

"Waldman is a courageous and talented writer. Her greatest accomplishment in this book is to take her experience--some of our worst fears--and make it something we can understand.... Isn't that a mother's real job?" –Susan Cheever, The Daily Beast

"Fascinating.... If she's honest, every mother will see herself reflected in the pages of this book." –The Anniston Star

"Waldman writes in these well-fashioned essays how a mother's best intentions frequently go awry.... [her] frank revelations are chatty and sure to delight." –Publishers Weekly

"This is not only a wonderfully written book, but I think it may also be a book of great salvation for many women. Most of the mothers I know (the honest ones, the tired ones, the confused ones) will see themselves reflected in these wise pages, and will find long-overdue comfort here."
–Elizabeth Gilbert, author of Eat, Pray, Love

"I have often felt that it is impossible to be a mother without a profound, even corrosive, sense of failure, or at least that's how I feel about myself.  To find a book that shares that anxiety, and an author who dissects this insecurity and self-doubt with wit, honesty and proper, enquiring intelligence, is (as a reader) like being grossly dehydrated and being presented with a vat of water to drink.... I am sad to have finished it, and feel I want to be in the company of her frank intelligence forever."
–Nigella Lawson

"Ayelet Waldman writes cleanly and thoughtfully about motherhood as both an experience and a spectator sport.  Bad Mother is blunt, wry, prescriptive and pleasurable."
–Meg Wolitzer, author of The Ten-Year Nap

"Ayelet Waldman's sane perspective on the challenges of motherhood comes as a relief. I relished her graceful language, self-mocking humor, her clear, if sometimes painful, insight.  And I admire her–deeply– for the bracing  honesty that redeems it all."
–Peggy Orenstein, author of Waiting for Daisy

"Ayelet Waldman writes about motherhood the way women live it: Not only as parents, but also as wives, professionals, and most touchingly, former children. Written with humor, insight, generosity, and unflinching honesty, Bad Mother is for anyone who has — or has been — a child."
–Pamela Paul, author of Parenting, Inc. and The Starter Marriage



or
Not Currently Available for Direct Purchase