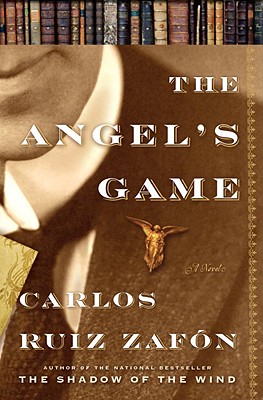 The Angel's Game
Hardcover

* Individual store prices may vary.
Other Editions of This Title:
Digital Audiobook (6/15/2009)
Paperback (5/18/2010)
Compact Disc (6/16/2009)
Paperback, Large Print, Large Print (6/16/2009)
July 2009 Indie Next List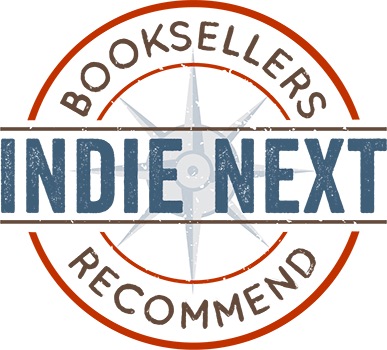 "The Angel's Game is a guaranteed page-turner, with many twists and turns of plot, a touch of horror, and gripping suspense. The novel, from the author of The Shadow of the Wind, takes us back to the gothic universe of the Cemetery of Forgotten Books and the winding streets of Barcelona's old quarter, in a masterful tale about the magic of books and the darkest corners of the human soul."
— Milane Christiansen, The Book Works, Del Mar, CA
View the List
Winter 2011 Reading Group List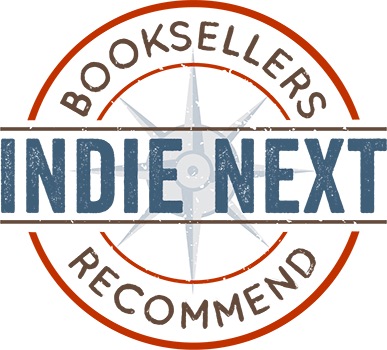 "At last, the long-awaited sequel by the author of Shadow of the Wind. Once again we get to visit the 'Cemetery of Forgotten Books' in Barcelona, this time in the 1920s. Zafon knows how to grab readers and pull them right into the story, surprising them with multiple twists and turns. Some of the characters are ageless, some are not exactly who they seem to be, and others leave you wondering if they even exist at all! A superb literary mystery!"
— Linda Grana, Lafayette Book Store, Lafayette, CA
View the List
Description
From master storyteller Carlos Ruiz Zafon, author of the international phenomenon The Shadow of the Wind, comes The Angel's Game--a dazzling new page-turner about the perilous nature of obsession, in literature and in love.

"The whole of Barcelona stretched out at my feet and I wanted to believe that, when I opened those windows, its streets would whisper stories to me, secrets I could capture on paper and narrate to whomever cared to listen . . ."

In an abandoned mansion at the heart of Barcelona, a young man, David Martin, makes his living by writing sensationalist novels under a pseudonym. The survivor of a troubled childhood, he has taken refuge in the world of books and spends his nights spinning baroque tales about the city's underworld. But perhaps his dark imaginings are not as strange as they seem, for in a locked room deep within the house lie photographs and letters hinting at the mysterious death of the previous owner.
Like a slow poison, the history of the place seeps into his bones as he struggles with an impossible love. Close to despair, David receives a letter from a reclusive French editor, Andreas Corelli, who makes him the offer of a lifetime. He is to write a book unlike anything that has ever existed--a book with the power to change hearts and minds. In return, he will receive a fortune, and perhaps more. But as David begins the work, he realizes that there is a connection between his haunting book and the shadows that surround his home.
Once again, Zafon takes us into a dark, gothic universe first seen in the Shadow of the Wind and creates a breathtaking adventure of intrigue, romance, and tragedy. Through a dizzingly constructed labyrinth of secrets, the magic of books, passion, and friendship blend into a masterful story.
Praise For The Angel's Game…
Fans of Zafón's The Shadow of the Wind and new readers alike will be delighted with this gothic semiprequel. In 1920s Barcelona, David Martin is born into poverty, but, aided by patron and friend Pedro Vidal, he rises to become a crime reporter and then a beloved pulp novelist. David's creative pace is frenetic; holed up in his dream house—a decrepit mansion with a sinister history—he produces two great novels, one for Vidal to claim as his own, and one for himself. But Vidal's book is celebrated while David's is buried, and when Vidal marries David's great love, David accepts a commission to write a story that leads him into danger. As he explores the past and his mysterious publisher, David becomes a suspect in a string of murders, and his race to uncover the truth is a delicious puzzle: is he beset by demons or a demon himself? Zafón's novel is detailed and vivid, and David's narration is charming and funny, but suspect. Villain or victim, he is the hero of and the guide to this dark labyrinth that, by masterful design, remains thrilling and bewildering. (June) -- Publishers Weekly, starred Review

Another delicious supernatural mystery from bestselling Catalan author Zafón (The Shadow of the Wind, 2005).Mix Edgar Allan Poe with Jorge Luis Borges, intellectual mysterian Arturo Pérez-Reverte, and maybe add a dash of Stephen King, and you have some of the makings of Zafón's sensibility. Fans of his earlier book will be pleased to find themselves on patches of familiar ground, including a revisit to that wonderful conceit, the Cemetery of Forgotten Books. Indeed, this is a prequel–but only of a kind: Familiar figures turn up at points, only to seem less than familiar as the narrative twists and turns. The none-too-heroic hero, David Martín, is an aspiring journalist who bucks hackwork to turn in a crowd-pleasing series for a tough boss. This leads him into an onerous contract with the usual crooked publishers and, indirectly, into a rivalry with his former mentor–all of which, naturally, entails love triangles and smoldering egos. The picture is complicated by the arrival of another curious publisher, Andreas Corelli, who offers David piles of pesetas to write, well, a book of a different sort, involving research that yields piles of corpses and occasions ample cliffhangers. Zafón has a fine talent for inserting unexpected hitches into a story line already resistant to graphing, whose outcome is definitely not seen from afar. The plot resolves in a rush, for the author finds himself with many a loose end to tie up, but once it sinks in, the result is more than satisfying. Zafón delivers a warning about the dangers of obsession, mixed with an obvious passion for literature and the printed word; his book is also a song of love for Barcelona with all its creaking floorboards and hidden subbasements.A nice fit with the current craze for learned mysteries and for spooks of both the spying and the spectral kind. -- Kirkus Reviews


Praise for The Shadow of the Wind

"One gorgeous read"—Stephen King

"Diabolically good"—Elle magazine

"Superbly entertaining"—Washington Post

"Breathtaking"—New York Times

"Wondrous"—Entertainment Weekly

"Magic"—New York Times Book Review

"Absolutely marvelous"—Kirkus

"Infectious"—The Economist

"Outstanding"—Library Journal

"Lavish"—Booklist

"Gripping"—Philadelphia Inquirer
Doubleday Books, 9780385528702, 531pp.
Publication Date: June 16, 2009
About the Author
CARLOS RUIZ ZAFON, author of The Shadow of the Wind and other novels, is one of the world's most read and best-loved writers. His work has been translated into more than forty languages and published around the world, garnering numerous international prizes and reaching millions of readers. He divides his time between Barcelona and Los Angeles.
The novel begins with David's recollection of the first time he tasted "the sweet poison of vanity" by writing for a living. How much of his career is fueled by vanity versus poverty? Why was it so difficult for him to heed Cristina's warnings about selling out to greedy publishers?
Like Carlos Ruiz Zafón's previous novel, The Angel's Game is written in the first person. What does David reveal about his view of the world as he tells us his story? How might the novel have unfolded if it had been told from Andreas Corelli's point of view?
Sempere influenced David's life by giving him a copy of Great Expectations. Later returned to him by Corelli, the book still bore the bloody fingerprints of David's father. How did David's life resemble a Dickens novel? How was he affected by his parents' history? How did books and booksellers save him? What is the most memorable book you received as a child?
Discuss the Cemetery of Forgotten Books, described especially vividly in chapter 20 (act one). What do the contents of the cemetery say about which books have long lives, and which ones are overlooked? What is required to honor the soul of a book, applying Sempere's belief that a book absorbs the soul of its author and its readers?
What is the common thread in each of Corelli's tactics for luring David? How did you interpret his "dream" of Chloé? What made David a vulnerable target?
What aspects of his identity does David have to leave behind when he becomes Ignatius B. Samson, author of City of the Damned (chapter 8, act one)? What does The Steps of Heaven say about who he wants to be and who Irene Sabino became?
How does Pedro Vidal justify his exploitation of David, stealing the woman he loves and capitalizing on David's prowess as a writer? How did your opinion of Vidal shift throughout the novel? Does he redeem himself in chapter 22 (act three)? Describe someone whom you idolized early in your career who later proved to be untrustworthy.
In chapter 24 (act one), Corelli reveals his plan to David, describing religion as "a moral code that is expressed through legends, myths or any type of literary device." Does this definition match your experience with religion? What do Lux Aeterna and Corelli's project indicate about faith and the written word?
How did you react to the revelations about Ricardo Salvador at the end of chapter 14 (act three)? What had your theories been about Corelli's network?
Explore the novel's title. Ultimately, who are the angels in David's world? What are the rules of Corelli's game? Who are its winners?
Discuss Barcelona, especially the traces of renowned architect Antoni Gaudí, as if the city were a character in the novel. How do the tower house in Calle Flassaders (first described in chapter 8, act one) and Vidal's Villa Helius, along with the cathedrals, cemeteries, Las Ramblas, and other locales, set the tone for The Angel's Game?
What is the effect of reading a novel about a novelist? What truths about the intersection of art and commerce are reflected in the story of Barrido & Escobillas and in their subsequent demise at the hands of an even more controlling publisher?
If you had been Inspector Victor Grandes, would you have believed David's story in chapters 18 and 19 (act three)?
How did you interpret the novel's closing scene, particularly the presence of Cristina? Throughout the novel, how did David reconcile the ideal of Cristina with the realities of circumstance?
What is special about the bond between David and Isabella? What do they teach each other about love? If you have read The Shadow of the Wind, discuss your reactions to Daniel's heritage, revealed in the epilogue.
or
Not Currently Available for Direct Purchase