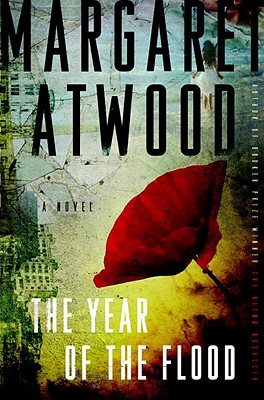 The Year of the Flood
Hardcover

* Individual store prices may vary.
Other Editions of This Title:
Digital Audiobook (9/21/2009)
Paperback (7/27/2010)
Hardcover (9/8/2009)
Paperback (8/1/2010)
Compact Disc (9/22/2009)
Paperback, Large Print (9/22/2009)
October 2009 Indie Next List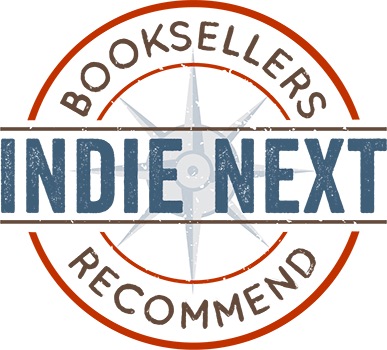 "The Year of the Flood beautifully combines the stories of two women, Ren and Toby, who simultaneously grapple with the new world they are suddenly faced with. As they peel away the layers still left, we as readers do so, too, and we uncover piece by piece their fragmented pasts. Atwood has once again written a novel filled with a mystery that she brilliantly nourishes with fantastic answers."
— Ella Maslin, Oblong Books & Music, Rhinebeck, NY
View the List
Description
The long-awaited new novel from Margaret Atwood. The Year of the Flood is a dystopic masterpiece and a testament to her visionary power.

The times and species have been changing at a rapid rate, and the social compact is wearing as thin as environmental stability. Adam One, the kindly leader of the God's Gardeners—a religion devoted to the melding of science and religion, as well as the preservation of all plant and animal life—has long predicted a natural disaster that will alter Earth as we know it. Now it has occurred, obliterating most human life. Two women have survived: Ren, a young trapeze dancer locked inside the high-end sex club Scales and Tails, and Toby, a God's Gardener barricaded inside a luxurious spa where many of the treatments are edible.

Have others survived? Ren's bioartist friend Amanda? Zeb, her eco-fighter stepfather? Her onetime lover, Jimmy? Or the murderous Painballers, survivors of the mutual-elimination Painball prison? Not to mention the shadowy, corrupt policing force of the ruling powers . . .

Meanwhile, gene-spliced life forms are proliferating: the lion/lamb blends, the Mo'hair sheep with human hair, the pigs with human brain tissue. As Adam One and his intrepid hemp-clad band make their way through this strange new world, Ren and Toby will have to decide on their next move. They can't stay locked away . . .

By turns dark, tender, violent, thoughtful, and uneasily hilarious, The Year of the Flood is Atwood at her most brilliant and inventive.
Praise For The Year of the Flood…
"A gripping and visceral book that showcases the pure storytelling talents she displayed with such verve in her 2000 novel, The Blind Assassin."
—Michiko Kakutani, The New York Times

"Atwood is funny and clever, such a good writer and real thinker.... As ever with Atwood, it is friendship between women that is noted and celebrated - friendship not without its jealousies but friendship that survives rivalry and disappointment, and has a generosity that at the end of the novel allows for hope.... We don't know how [human nature] will evolve, or if we will evolve at all. The Year of the Flood isn't prophecy, but it is eerily plausible."
—Jeanette Winterson, The New York Time Book Review

"Canada's greatest living novelist undoubtedly knows how to tell a gripping story, as fans of The Blind Assassin and A Handmaid's Tale already know. But here there's a serious message too: Look at what we're doing right now to our world, to nature, to ourselves. If this goes on..."
—The Washington Post

"One of the versatile Atwood's authorial calling cards, as far back as her early novel The Handmaid's Tale, has been that of ruthless investigator, never hesitating to cut to bone in describing real-as-life dystopias. In this work, however, she also appears to be having wild fun, gunning it like a daredevil race-car driver: The Year of the Flood serves as an old-fashioned alarm (moral, ecological), a zombie thriller and a series of swashbuckling pokes at modern institutions.... To Atwood's supreme credit, her story is enthralling.... Memorable characters, a tightly controlled pace and shockingly plausible scenes make it fly - to a mysterious, skin-prickling ending. If Atwood also inspires ways to prevent such a gruesomely likely future, we'll owe her far more than literary admiration."
—San Francisco Chronicle

"Atwood unflinchingly holds aloft the sanctity of life - for all species - and the human quest for love."
—Chicago Sun-Times

"The Year of the Flood is timely and gripping.... Atwood creates a totally believable futuristic world in which people, for the most part, are the beasts. Those who have retained their humanity are the outlaws. But no matter what the setting, Atwood just tells a good story, one filled with suspense and even levity."
—USA Today

"Atwood scores a 10 when it comes to creating, from the stragglers of the old one, a whole new world.... Toby, Ren, and their lost-soul friend Amanda, would be sympathetic characters in any setting. That Atwood conjures them into this madcap setting, where vultures open 'like black umbrellas,' misdeeds are punished by kidney removal, and bracelets are made of jellyfish, makes us love them even more."
—Philadelphia Inquirer

"The Year of the Flood consistently does what one expects of any work by Margaret Atwood: It entertains, spins out suspense and rewards a reader's basic impulse, all the while subtly and expertly maintaining its literary respectability."
—Minneapolis Star Tribune

"[The Year of the Flood] shows the Nobel Prize-worthy Atwood … at the pinnacle of her prodigious creative powers. Her weigh-in on the breakdown of the social covenant comes during a time of historic global change that her story eerily both mirrors and foretells."
—Elle Magazine

"There is gallows humor, and then there is Margaret Atwood. The masterful Canadian writer is emerging as literature's queen of the apocalypse. And the dark visions Atwood again summons in The Year of the Flood prove quite illuminating."
—Associated Press

"Profoundly imagined. . . . This is a gutsy and expansive novel, rich with ideas and conceits."
—Publishers Weekly, starred review

"Atwood orchestrates her narratives into a heart-pounding, mysterious and surprisingly touching finale. She enchants us so convincingly that after her spell is over, the 'real' world seems temporarily transformed. The Year of the Flood is both a warning and a gift."
—NPR.org

"Flood's relentlessly fabulous inventions and despondent predictions become almost unbearable, especially told in such gorgeously trenchant prose. In this way, the book recalls Atwood's 1985 masterpiece, The Handmaid's Tale."
—TimeOut New York (five stars)

"Atwood's latest is a fiercely imagined tale of suffering that rivals Job's.... As dark as Atwood's vision may be, the bonds among her women giver he work a bittersweet power."
—People

"Prodigiously imaginative and outrageously funny."
—The Plain Dealer (Cleveland)

"This is a work that amuses, informs, enlightens and, remarkably, also challenges its readers to be better persons."
—San Antonio Express-News
"Atwood's mischievous, suspenseful, and sagacious dystopian novel follows the trajectory of current environmental debacles to a shattering possible conclusion with passionate concern and arch humor."
—Booklist, starred review
 
"Iconic Canadian author Margaret Atwood has once again written about a distressingly near future in which mass murder may be the best way to save the world."
—Ms. Magazine
 
"Another stimulating dystopia from this always-provocative author, whose complex, deeply involving characters inhabit a bizarre yet frighteningly believable future."
—Kirkus Reviews
 
Praise for Oryx and Crake:
 
"Oyrx and Crake is a cautionary tale about humanity swept downriver on a raft."
—Mel Gussow, New York Times
 
"The novel's tantalizing questions will have readers turning the pages of this extraordinary book as fast as humanly possible. . . . Like Orwell and Huxley before her, Atwood takes the world as we know it and suggests scenarios both frightening and all-too-probable . . .
"Brilliant, provocative, sumptuous and downright terrifying, Oryx and Crake is a sharp-edged down-and-dirty page-turner with a deftly wrought message in Atwood's smart electric language."
—Victoria Brownworth, Baltimore Sun
 
"A dystopian novel is not intended as a literal forecast, or even necessarily as a logical extension of our current world. It is simply, and not so simply, a bad dream of our present time, an exquisitely designed horror show in which things are changed from what we do know to a dream version of what we don't. . . . Atwood does Orwell one better . . . A "towering and intrepid new novel."
—Lorrie Moore, The New Yorker
 
"A landmark work of speculative fiction, comparable to A Clockwork Orange, Brave New World, and We. Atwood has surpassed herself."
—Kirkus Reviews
 
"Chesterton once wrote of the 'thousand romances that lie secreted in The Origin of Species.' Atwood has extracted one of the most hair-raising of them, and one of the most brilliant. . . . A potential dystopian classic."
—Publishers Weekly
Nan A. Talese, 9780385528771, 448pp.
Publication Date: September 22, 2009
About the Author
MARGARET ATWOOD is the author of more than forty books of fiction, poetry, and critical essays. Her novels include "The Handmaid's Tale," "Cat's Eye," "Alias Grace," "Oryx and Crake," and "The Blind Assassin," which won the Man Booker Prize. In 2008 she was awarded Spain's Prince of Asturias Prize for Literature.
How does the friendship between Amanda and Ren grow, despite their differences and the restrictions they face? They meet as children. Who was your greatest ally when you were that age? What do you think of Ren's treatment of Bernice?
What survival skills do the novel's female characters possess? Do they find security or vulnerability at Scales and Tales, the AnooYoo Spa, and within the community of Gardeners? What strength does Pilar find in nature, while Lucerne is drawn to artificial beauty?
How do Adam One's motivations compare to Zeb's? In their world, what advantages do men have? Are they really "advantages"?
Discuss Toby's parents and their fate. What does their story illustrate about the dangers of an unregulated and corrupt drug industry? What motivates Toby to become a healer?
How does Adam One's explanation of creation and the fall of humanity compare to more standard Judeo-Christian ideas? What does he offer his followers, beyond an understanding of the planet and the creatures that inhabit it?
Discuss the father figures in Ren's life: her stepfather, Zeb; her biological father, Frank; and eventually Mordis. What did they teach her about being a woman? How did they shape her expectations of Jimmy?
As a refugee from Texas, Amanda is an outsider, facing constant risk. Would you have harbored her? Why is Ren so impressed by her?
What is the result of a penal system like Painball? How does it influence the citizens' attitude toward crime?
Should Toby have honored Pilar's deathbed wish that she become an Eve? How did the lessons in beekeeping serve Toby in other ways as well?
Crake's BlyssPlus pill offers many false promises. What are they, and what was Crake really striving for (chapter 73)? If human beings are the greatest problem for the natural world, could they also provide solutions less drastic than Crake's? How?
In what ways do the novel's three voices—Toby's, Ren's, and Adam One's—complement one another? What unique perspective is offered in each narration?
Explore the lyrics from The God's Gardeners Oral Hymnbook. What do they say about the Gardener theology and the nature of their faith? Adam One does not always tell the truth to his congregation. Is well-meant lying ever acceptable?
Margaret Atwood's fiction often displays "gallows humor." Can a thing be dire and funny at the same time? Must we laugh or die?
The Year of the Flood covers the same time period as Oryx and Crake, and contains a number of the same characters — ("Snowman," a student at the Martha Graham Academy and "the last man on earth") and Glenn ("Crake," who studied at the Watson-Crick Institute), as well as Bernice, Jimmy's hostile college room-mate, Amanda, a live-in artist girlfriend, Ren ("Brenda,") whom he remembers briefly in Oryx and Crake as a high-school fling, Jimmy's mother, who runs away to become an activist, and the God's Gardeners, whom he mentions as a fringe green cult. Re-read the final pages of both books. What do you predict for the remaining characters? Should the Gardeners execute the Painballers? Why? Why not? Would you?
What parallels did you see between The Year of the Flood and current headlines?
or
Not Currently Available for Direct Purchase