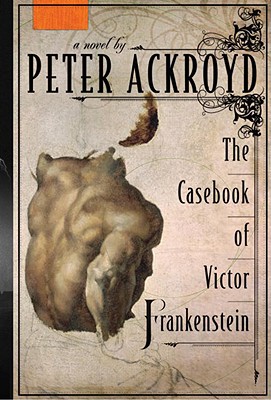 The Casebook of Victor Frankenstein
Hardcover

* Individual store prices may vary.
Other Editions of This Title:
Digital Audiobook (10/5/2009)
Hardcover, Large Print (3/1/2010)
Paperback (9/7/2010)
December 2009 Indie Next List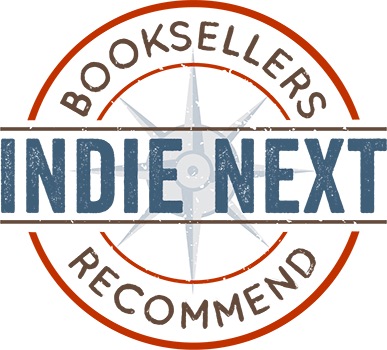 "Peter Ackroyd's latest work is part historical novel, part mystery, part dark fantasy (or science fiction). It's a book that rewards close reading and even though I half-suspected the ending, a highly successful pastiche of a classic novel that I would enjoy reading in tandem with the original."
— Billie J Bloebaum, Powell's Books, Inc, Portland, OR
View the List
Description
When two nineteenth-century Oxford students—Victor Frankenstein, a serious researcher, and the poet Percy Bysshe Shelley—form an unlikely friendship, the result is a tour de force that could only come from one of the world's most accomplished and prolific authors.  
This haunting and atmospheric novel opens with a heated discussion, as Shelley challenges the conventionally religious Frankenstein to consider his atheistic notions of creation and life. Afterward, these concepts become an obsession for the young scientist. As Victor begins conducting anatomical experiments to reanimate the dead, he at first uses corpses supplied by the coroner. But these specimens prove imperfect for Victor's purposes. Moving his makeshift laboratory to a deserted pottery factory in Limehouse, he makes contact with the Doomsday men—the resurrectionists—whose grisly methods put Frankenstein in great danger as he works feverishly to bring life to the terrifying creature that will bear his name for eternity.
 
Filled with literary lights of the day such as Bysshe Shelley, Godwin, Lord Byron, and Mary Shelley herself, and penned in period-perfect prose, The Casebook of Victor Frankenstein is sure to become a classic of the twenty-first century.
Praise For The Casebook of Victor Frankenstein…
"A brilliant riff on ideas that have informed literary, horror and science fiction for nearly two centuries…. Ackroyd laces his narrative intelligently with the Romantic ideals of Lord Byron and Percy Shelley, and deftly interweaves Victor's fictional travails with events of the well-known 1816 meeting between the poets that inspired Mary to draft her landmark story."
—Publishers Weekly, starred review

"Leave it to this most distinguished living biographer of British poets to fabricate such a delectable conflation of history and imaginative literature.... However inured you may think you are to the shocks of horror fiction, Ackroyd will violate your defenses with his diabolical intelligence and his uncanny empathy for both real-life and imaginary characters."
—Bookpage
"Ackroyd takes Mary Shelley's hint of the doppelganger, and plays with it fascinatingly in a fast-paced thriller.... The novel leaps to its climax nimbly as a pursuing fiend, and ends suitably in fiery revelation."
—The Independent
 
"A brilliant jeu d'esprit. Above all, it stands as a tribute to the power of the human imagination."
—Daily Telegraph
 
"It takes a writer of considerable confidence, wit and skill to attempt a modern retelling of a bona fide English classic...[Ackroyd] is the man for the job.... terrifying and fascinating in equal measure.... An intelligent, creepily beautiful and haunted thing."
—The Times
 
"Thrilling concoction....Ackroyd's telling of the tale is a worthy revival--I found his book so creepy I kept the bedroom light on all night."
—Daily Express
 
"Read [Ackroyd's] fictions at your peril for what you meet are driven obsessions, deceptions and plots of a stylish complexity, mingling wit and high intelligence...a brilliant, impressionistic piece of literary art, and Ackroyd's forte."
—Scotland on Sunday
 
"Ackroyd's new novel works on so many levels it's difficult to know where to begin. As a pacy thriller, it delivers assured edge of the seat action. As historical fiction, it abounds in authentic detail...as homage to Mary Shelley's Frankenstein it brings both invention and wit...a worthy shadow to Mary Shelley's creation, roaming with impish disruption between the pages of history, biography and literature."
—Evening Standard
 
"Ackroyd's novel is, like its famous predecessor, immensely readable. It crackles with that peculiar mixture of ebullience and self-loathing that galvanises Ackroyd's resurrection of the past. His ear for Romantic language is almost pitch-perfect."
—Spectator
Nan A. Talese, 9780385530842, 368pp.
Publication Date: October 6, 2009
About the Author
PETER ACKROYD is the author of many novels, including the Somerset Maugham Award-winning "Last Testament of Oscar Wilde";" Hawksmoor," which was named""the Whitbread Novel of the Year and won the Guardian Fiction Prize; and "Chatterton," which was shortlisted for the Booker Prize. He has also penned acclaimed biographies of T. S. Eliot, Charles Dickens, William Blake, and others. He lives in London.
In his early discussions with the fervently atheistic Bysshe, Victor begins to question the existence of God. Indeed, he wonders "This deity was venerated as the creator of life, but what if others of less exalted nature were able to perform the miracle? What then?" What connection is there between science and religion in this novel? Are the two arranged as opposites here? As complements? As substitutes?
Were you surprised that Victor was willing to perform his experiments on the body of his friend, Jack Keat? Victor asks himself "Was I now to abandon his, and my, beliefs for the sake of my conscience?" His answer is quite clear, but how would you answer this question?
What were your impressions of the creature Victor brings to life? Were you repelled by him? Did you feel sympathy towards him? Did your impressions change over the course of the novel?
What was your reaction when Victor fails to do anything after the murder of Harriet Westbrook? Why doesn't he tell the authorities what he knows, and inform them of his suspicions? Did you have any inkling as to what would happen as a result?
Does Victor go too far in his pursuit of science? What does he sacrifice? Are the discoveries he makes and the feats he accomplishes worth the price he pays? Is there a larger lesson about human nature and the drive to succeed in Victor's story?
At one point the creature charges Victor with the ultimate blame for all of the evil he wreaks. Indeed, he asserts "Once you create life, you must take responsibility for it. You are responsible," a claim that Victor eventually seems to accept. Do you agree that Victor is ultimately responsible? Does he shoulder this responsibility adequately? Does his benevolent intention, his belief in "the perfectibility of mankind," mitigate his culpability in any way?
Were you surprised by the revelation on the book's final pages? Were there any hints left earlier on? If you weren't surprised, when did you know and how?
In the original Frankenstein by Mary Shelley, Victor loses practically everyone he loves to the monster's violence, and dies himself in pursuit of vengeance against his creation. What is the effect of the new ending Ackroyd imagines? Are there different implications for the nature of man and the pursuit of science offered by this version's conclusion?
or
Not Currently Available for Direct Purchase