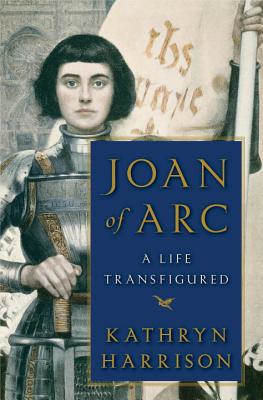 Joan of Arc (Hardcover)
A Life Transfigured
Doubleday Books, 9780385531207, 400pp.
Publication Date: October 28, 2014
Other Editions of This Title:
Digital Audiobook (10/27/2014)
Paperback (10/13/2015)
* Individual store prices may vary.
Description
The profoundly inspiring and fully documented saga of Joan of Arc, the young peasant girl whose "voices" moved her to rally the French nation and a reluctant king against British invaders in 1428, has fascinated artistic figures as diverse as William Shakespeare, Mark Twain, Voltaire, George Bernard Shaw, Bertolt Brecht, Carl Dreyer, and Robert Bresson. Was she a divinely inspired saint? A schizophrenic? A demonically possessed heretic, as her persecutors and captors tried to prove?
Every era must retell and reimagine the Maid of Orleans's extraordinary story in its own way, and in"Joan of Arc: A Life Transfigured, "the superb novelist and memoirist Kathryn Harrison gives us a Joan for our time a shining exemplar of unshakable faith, extraordinary courage, and self-confidence during a brutally rigged ecclesiastical inquisition and in the face of her death by burning. Deftly weaving historical fact, myth, folklore, artistic representations, and centuries of scholarly and critical interpretation into a compelling narrative, she restores Joan of Arc to her rightful position as one of the greatest heroines in all of human history.
About the Author
KATHRYN HARRISON has written the novels"Thicker Than Water, Exposure, Poison, The Binding Chair, The Seal Wife, and Envy"and"Enchantments."Her autobiographical work includes"The Kiss, Seeking Rapture, The Road to Santiago, "and"The Mother Knot."She has also written a biography, "St. Therese of Lisieux, "and a book of true crime, "While They Slept: An Inquiry Into the Murder of a Family."She lives in Brooklyn with her husband, the novelist Colin Harrison, and their three children."
or
Not Currently Available for Direct Purchase