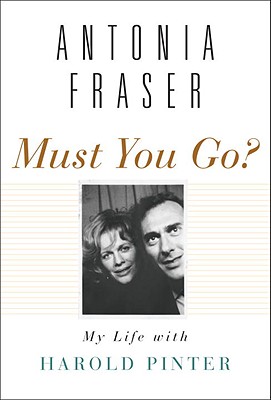 Must You Go? (Hardcover)
My Life with Harold Pinter
Nan A. Talese, 9780385532501, 328pp.
Publication Date: November 2, 2010
Other Editions of This Title:
Paperback (10/4/2011)
Paperback (3/1/2011)
Hardcover (2/1/2010)
* Individual store prices may vary.
November 2010 Indie Next List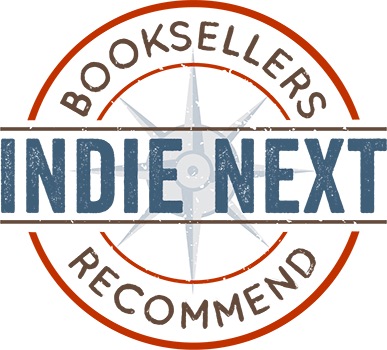 "They met after a dinner party and carried on an affair even though they were both married to others. Madly in love for over three decades until the day Pinter died of cancer, theirs was a life focused on the theater, their respective children, and each other. They travelled the world, lived cushioned by luxury, and met and entertained everyone from royals to radicals. Charming, funny, sad, fascinating, and beautifully written, this tale will find you wishing for just such a relationship."
— Betsy Burton, The King's English, Salt Lake City, UT
View the List
Description
A moving testament to one of the literary world's most celebrated marriages: that of the greatest playwright of our age, Harold Pinter, and the beautiful and famous prize-winning biographer Antonia Fraser.

In this exquisite memoir, Antonia Fraser recounts the life she shared with the internationally renowned dramatist. In essence, it is a love story and a marvelously insightful account of their years together, beginning with their initial meeting when Fraser was the wife of a member of Parliament and mother of six, and Pinter was married to a distinguished actress. Over the years, they experienced much joy, a shared devotion to their work, crises and laughter, and, in the end, great courage and love as Pinter battled the illness to which he eventually suc­cumbed on Christmas Eve 2008.

Must You Go? is based on Fraser's recollections and on the diaries she has kept since October 1968. She shares Pinter's own revelations about his past, as well as observations by his friends. Fraser's diaries—written by a biographer living with a creative artist and observing the process firsthand—also pro­vide a unique insight into his writing.

Harold Pinter and Antonia Fraser lived together from August 1975 until his death thirty-three years later. "O! call back yesterday, bid time return," cries one of the courtiers to Richard II. This is Antonia Fraser's uniquely compelling way of doing so.
About the Author
ANTONIA FRASER is the author of many internationally bestselling historical works, including "Love and Louis XIV," "Marie Antoinette," which was made into a film by Sofia Coppola, "The Wives of Henry VIII," "Mary Queen of Scots," and "Faith and Treason: The Story of the Gunpowder Plot." She has received the Wolfson Prize for History, the 2000 Norton Medlicott Medal of Britain s Historical Association, and the Franco-British Society s Enid McLeod Literary Prize."
Praise For Must You Go?: My Life with Harold Pinter…
"Glowing. . . . There's hardly a dull page." 
—Dwight Garner, The New York Times

"Entertaining and ultimately touching in its determination to recapture lost time, to portray a younger, more carefree self and to bring back a lost loved one, if only on the page."
—Francine Prose, New York Times Book Review

"A stirring celebration of what Fraser, reflecting near the end of Pinter's life, observed as a union 'to the infinite degree happy beyond all possible expectations.'"
—The New Yorker

"Bold, intimate, madly entertaining. . . . Fraser simultaneously creates a tender portrait of an exciting marriage, and a deliciously detailed account of living in the thick of creativity and fame. A"
—Entertainment Weekly

"An engrossing, anecdote-rich feat for theater lovers whose tastes extend beyond the glitter of Broadway. . . . The book ultimately sheds humanizing new light on a writer with a public reputation for his stern sense of ethics and the clammy, unsettling spell cast by his plays."
—Charles Isherwood, The New York Times

"It takes a daring biographer to turn her sharp eye on her own life as Antonia Fraser does so movingly and beautifully in her memoir Must You Go? My Life with Harold Pinter. It's a compelling diary of a passionate love affair, marriage, and 40-year conversation of two soul mates in the milieu of London's chattering classes."
—Tina Brown, The Daily Beast

"Written with a very English, very literate brand of grace and restraint, Fraser's account of their life together (culled from her diaries) is fond and touching. But it's also a crisp, clear-eyed portrait of a shared life of creative work, political activism, wide-ranging travels, family — not always smooth going, sometimes rocky and controversial, but remarkable and fascinating nonetheless. In short, theirs was a fine romance, and Fraser shares that with us."
—The Seattle Times

"Fraser has used more than three decades' worth of pithy, clever and frequent diary entries as the backbone of this tremendously engaging account. . . . The book works beautifully – as both a rare love story and a sharp portrait of life in the upper echelons of British literary society."
—Obit Magazine

"A lovely, intimate portrayal of a marriage . . . A wonderful testament to romance, love, shared humor, and true partnership."
—Library Journal, starred review

"A moving compilation of diary entries written during the course of an artistically fruitful three-decade partnership . . . A devoted, respectful tribute."
—Kirkus

"Must You Go? is a love story (with a dash of scandal for spice), but it succeeds on many other levels as well. It is a window into British high society, a glimpse of the inspiration behind some of Pinter's finest achievements and a kaleidoscope of historical and personal events. Most significantly, it is a testament to the 'private happiness' possible in a supportive marriage between two dynamic and ambitious people."
—BookPage

Praise from the UK:

"This book — full of funny and tender things — satisfies on more than one level. It is an intimate account of the life and habits of a major artist; it is a pencil sketch of British high society in the second half of the 20th century; and it is, more than either of these things, and much more unusually, a wonderfully full description of the deep pleasures and comforts of married love."
—Spectator
 
"Must You Go? is extraordinary by any standards. Based on the diaries she kept during her 33-year relationship with the dramatist, it is simultaneously a love story, an intimate portrait of a great writer and an exercise in self-revelation."
—The Guardian
 
"Neither autobiography nor biography but a love story, romantic, poignant and very funny, illuminating her husband's character and creativity."
—The Times

"[Writing] with exemplary clarity and courage . . . Fraser keeps her gaze steady and her heart open."
—The Independent  
 
"Unremittingly delicious: strange, rarefied, frequently hilarious."
—The Observer
 
"[Must You Go? is] told from a privileged backstage perspective, and observed with a sharp eye for social and behavioural detail . . . This book works, just as it appears their lives worked, as the most touching and enduring of love stories . . . The ending, brutal and unsentimentally presented yet filled with a Tolstoyan directness of feeling, is almost unbearably moving. The whole of this lovely book fills you with a gratitude that happenstance can, once in a while, not screw up and find the right girl for the right boy."
—Financial  Times
Coverage from NPR
or
Not Currently Available for Direct Purchase