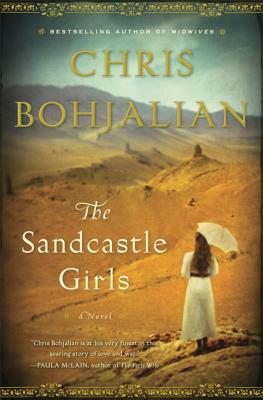 The Sandcastle Girls
Hardcover

* Individual store prices may vary.
Other Editions of This Title:
Digital Audiobook (7/16/2012)
Paperback (4/16/2013)
Paperback (3/14/2013)
Paperback, Large Print (7/17/2012)
Compact Disc (7/17/2012)
August 2012 Indie Next List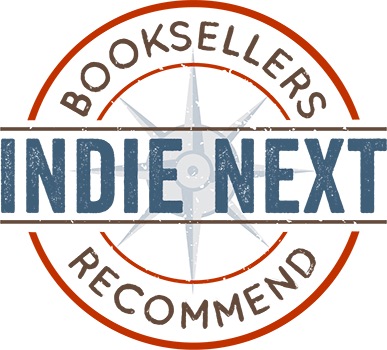 "Evil thrives in dark and secret places, spots where the world has turned away and forgotten. In 1915, there are many distractions as a world war rages. While attention is focused elsewhere, the Turks unleashed horrific cruelty and death on the Armenians. A young American, Elizabeth Endicott, travels to Aleppo, Syria, to work with Armenian refugees. Her life will never be the same. Armen has lost everything a man holds dear, his family destroyed in the genocide. He befriends the young American and is moved by her zest for life and commitment to helping his people. These are characters you will root for, full of spirit and a desire to make a difference. Epic in scope, this is on my list of favorites for the year!"
— Deon Stonehouse, Sunriver Books, Sunriver, OR
View the List
Description
Over the course of his career, New York Times bestselling novelist Chris Bohjalian has taken readers on a spectacular array of journeys. Midwives brought us to an isolated Vermont farmhouse on an icy winter's night and a home birth gone tragically wrong. The Double Bind perfectly conjured the Roaring Twenties on Long Island—and a young social worker's descent into madness. And Skeletons at the Feast chronicled the last six months of World War Two in Poland and Germany with nail-biting authenticity. As The Washington Post Book World has noted, Bohjalian writes "the sorts of books people stay awake all night to finish."
In his fifteenth book, The Sandcastle Girls, he brings us on a very different kind of journey. This spellbinding tale travels between Aleppo, Syria, in 1915 and Bronxville, New York, in 2012—a sweeping historical love story steeped in the author's Armenian heritage, making it his most personal novel to date.
When Elizabeth Endicott arrives in Syria, she has a diploma from Mount Holyoke College, a crash course in nursing, and only the most basic grasp of the Armenian language. The First World War is spreading across Europe, and she has volunteered on behalf of the Boston-based Friends of Armenia to deliver food and medical aid to refugees of the Armenian genocide. There, Elizabeth becomes friendly with Armen, a young Armenian engineer who has already lost his wife and infant daughter. When Armen leaves Aleppo to join the British Army in Egypt, he begins to write Elizabeth letters, and comes to realize that he has fallen in love with the wealthy, young American woman who is so different from the wife he lost.Flash forward to the present, where we meet Laura Petrosian, a novelist living in suburban New York. Although her grandparents' ornate Pelham home was affectionately nicknamed the "Ottoman Annex," Laura has never really given her Armenian heritage much thought. But when an old friend calls, claiming to have seen a newspaper photo of Laura's grandmother promoting an exhibit at a Boston museum, Laura embarks on a journey back through her family's history that reveals love, loss—and a wrenching secret that has been buried for generations.
Praise For The Sandcastle Girls…
"Masterful . . . a near-perfect work of historical fiction. . . . The contemporary and historical sections each have a different flavor, but both are well written and engaging with interesting, three-dimensional characters. . . . Enlightening." —Book Browse
 
"Compelling . . . Deftly mixing fact and fiction . . . Bohjalian weaves the story like threads in a rug, each thread adding color and shadow to a scene. . . . [S]o filled is it with the suspense of life and death that The Sandcastle Girls is difficult to categorize. The story is fiction, but is true. It's history, but it's also art." —Diane Scharper, The Weekly Standard

"It takes a talented novelist to combine fully ripened characters, an engrossing storyline, exquisite prose and set it against a horrific historical backdrop—in this case, the Armenian Genocide—and completely enchant readers. The prolific and captivating Chris Bohjalian has done it all—again—with The Sandcastle Girls. . . . Seamless . . . A fascinating journey through time and history." —Kim Curtis, The Associated Press
 
"Sober, elegiac, and respectful. . . . A fiction like Bohjalian's [has the] power to reach legions of readers." —Margot Harrison, Seven Days

"A sweeping love story . . . Toggling between two eras, Bohjalian paints a vivid portrayal of love and pain and the strength to survive each. At once heartbreaking and hopeful, The Sandcastle Girls is a mesmerizing work of historical fiction influenced by the author's heritage and driven by a romance so beautiful and believable it hurts." —Nicholas Addison Thomas, Fredericksburg Free Lance-Star
 
"Bohjalian is a literary novelist unafraid to reference Proust's madeleine and expect readers to get it. But his books are also filled with artfully drawn characters and great, passionate storytelling. The Sandcastle Girls is all that, but different, more powerful. . . . Handled with such skill that it seems perfect." —Curt Schleier, Minneapolis Star-Tribune

"A searing, tautly woven tale of war and the legacy it leaves behind. . . . A nuanced, sophisticated portrayal of what it means not only to endure, but to insist on hope." —Nathalie Gorman, Oprah.com  

"Remarkably supple . . . Moment by moment, and passage by passage, the novel lights up a disturbing period of history." —Margaret Quamme, The Columbus Dispatch
 
"Telescopic . . . Because of Bohjalian's writing style, which never rings a false note as it moves from present-day New York to the tragedy of World War I, his characters are as real as our own relatives. The well-researched history that forms the background informs, intrigues and enchants—even as recollections of horror mount . . . [A] story of love, world history and the human condition." —Brandy Hilboldt Allport, The Florida Times-Union

"A compelling new novel that is part love story, part history lesson . . . An eye-opening tale of longing and discovery [and] bittersweet reflection on hope even in the darkest circumstances. . . . Bohjalian's book is about the ways the past informs the present, about the pain but also the richness of heritage. . . . Remarkable."  —Amy Driscoll, The Miami Herald

"Bohjalian deftly weaves the many threads of this story back and forth from past to present, from abuse to humanity, from devastation to redemption. His ability to add irony and wit makes the contrasting horrors even more intense. . . . Staggering [and] utterly riveting . . . [A] valuable and powerful piece of evidence pointing to the undeniable." —Eugenia Zukerman, The Washington Post
 
"Stirring . . . The Sandcastle Girls wraps the threads of a significant historic event around a deeply moving story of survival and enduring love." —Carol Memmott, USA Today
 
"Cool and lucid . . . With Armen and Elizabeth, Bohjalian has fulfilled the duty of anyone seeking to document a genocide—he ensures that we don't look away." —Julie Wittes Schlack, The Boston Globe

"Dead-solid perfect. Bohjalian is a literary novelist unafraid to reference Proust's madeleine and expect readers to get it. But his books are also filled with artfully drawn characters and great, passionate storytelling. The Sandcastle Girls is all that, but different, more powerful." —Curt Schleier, The Seattle Times
 
"Bohjalian—the grandson of Armenian survivors—pours passion, pride, and sadness into his tale of ethnic destruction and endurance." —Lisa Schwarzbaum, Entertainment Weekly
 
"[A] great read . . . An affecting tale set at the time of a lesser-known holocaust, 1915's Armenian genocide." —People

"Chris Bohjalian is at his very finest in this searing story of love and war. I was mesmerized from page one. Bravo!" —Paula McLain, author of The Paris Wife
 
"In his latest novel, master storyteller Chris Bohjalian explores the ways in which our ancestral past informs our contemporary lives—in ways we understand and ways that remain mysteriously out of reach. The Sandcastle Girls is deft, layered, eye-opening, and riveting. I was deeply moved." —Wally Lamb, author of The Hour I First Believed 

"Bohjalian's powerful novel . . . depicts the Armenian genocide and one contemporary novelist's quest to uncover her heritage. . . . His storytelling makes this a beautiful, frightening, and unforgettable read." —Publishers Weekly

"Bohjalian powerfully narrates an intricately nuanced romance with a complicated historical event at the forefront. With the centennial of the Armenian genocide fast approaching, this is not to be missed. Simply astounding." —Julie Kane, Library Journal (starred)

"An unforgettable exposition of the still too-little-known facts of the Armenian genocide and its multigenerational consequences." —Kirkus Reviews (starred)

"A powerful and moving story based on real events seldom discussed. It will leave you reeling." —Elizabeth Dickie, Booklist
Doubleday, 9780385534796, 320pp.
Publication Date: July 17, 2012
About the Author
Chris Bohjalian is the critically acclaimed author of fifteen books, including the "New York Times" bestsellers "The Double Bind," "The Night Strangers," and "Skeletons at the Feast." His novel "Midwives" was a number one "New York Times" bestseller and a selection of Oprah's Book Club. His work has been translated into more than twenty-five languages, and three of his novels have become movies ("Secrets of Eden," "Midwives," and "Past the Bleachers"). He lives in Vermont with his wife and daughter.

www.doubleday.com

www.chrisbohjalian.com
Book Videos
or
Not Currently Available for Direct Purchase