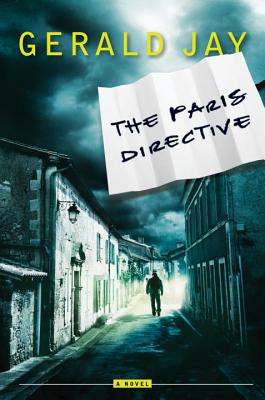 The Paris Directive (Hardcover)
Nan A. Talese, 9780385535489, 336pp.
Publication Date: June 19, 2012
* Individual store prices may vary.
or
Not Currently Available for Direct Purchase
Description
Christopher Reich: "Outstanding! A beguiling, atmospheric, and entirely entertaining novel that promises intrigue and suspense from the very first page. Inspector Mazarelle is a wonderful creation: a world weary, gimlet-eyed detective who must rouse himself for one last case. I expect to see him one day in the pantheon of greats alongside Poirot, Maigret, Brunetti and Zen." —Christopher Reich, New York Times bestselling author of Rules of Deception

In a Berlin hotel room in the late 1990s, two former French intelligence agents hire Klaus Reiner, a ruthlessly effective killer, to eliminate an American industrialist vacationing in southwestern France. Reiner easily locates his target in the small Dordogne village of Taziac, but the hit is compromised when three innocent people are in the wrong place at the wrong time. Enter Inspector Paul Mazarelle. Formerly of Paris but now living in Taziac, the inspector is charged with bringing his experience and record of success in the capital to bear on the gruesome quadruple homicide at the height of tourist season.

Both Mazarelle's investigation and Reiner's job become complicated when Molly, a New York City district attorney and daughter of two of the victims, arrives to identify the bodies and begins asking questions. All evidence points to Ali Sedak, a local Arab handyman, but Mazarelle and Molly have doubts, forcing Reiner to return to Taziac to ensure they see things as he arranged them. Little does anyone in the picturesque French countryside know how politically charged this crime is: its global ramifications, stemming from the NATO bombing of the Chinese embassy in Belgrade, could overshadow everything.

Tailored in crisp prose, this tantalizing and skillfully written thriller possesses all the luxury refinements of the best international intrigue. Jay's novel chills, excites, and engrosses, pitting a smooth, calculating villain against an earthy, sympathetic Frenchman whose twilight career is suddenly heating up.

"Jay's entertaining first novel pays homage to George Simenon and his legendary detective, Inspector Maigret.... The main draw is the charming, indomitable Inspector Mazarelle, who enjoys puffing on his old pipe, stopping for cognac in the middle of the day, and dining on sausages and lentils or his favorite dish, duck confit, at the Café Valon. Mystery fans will look forward to seeing more of him in the promised sequel." —Publishers Weekly

"Gerald Jay has woven threads of police procedural, espionage, rural noir, 'acts of barbarism,' and Gallic charm into a story that will be a great fit for almost any crime fan." —Booklist, starred review
About the Author
GERALD JAY is a nom de plume. He lives in New York City and is at work on a second Mazarelle novel.
Praise For The Paris Directive…
"Outstanding! The Paris Directive is a beguiling, atmospheric, and entirely entertaining novel that promises intrigue and suspense from the very first page. Inspector Mazarelle is a wonderful creation: a world weary, gimlet-eyed detective who must rouse himself for one last case. I expect to see him one day in the pantheon of greats alongside Poirot, Maigret, Brunetti and Zen." 
—Christopher Reich, New York Times bestselling author of Rules of Deception

"Jay's entertaining first novel pays homage to George Simenon and his legendary detective, Inspector Maigret. . . . The main draw is the charming, indomitable Inspector Mazarelle, who enjoys puffing on his old pipe, stopping for cognac in the middle of the day, and dining on sausages and lentils or his favorite dish, duck confit, at the Café Valon. Mystery fans will look forward to seeing more of him in the promised sequel."
—Publishers Weekly

"Gerald Jay has woven threads of police procedural, espionage, rural noir, 'acts of barbarism,' and Gallic charm into a story that will be a great fit for almost any crime fan."
—Booklist, starred review
Advertisement