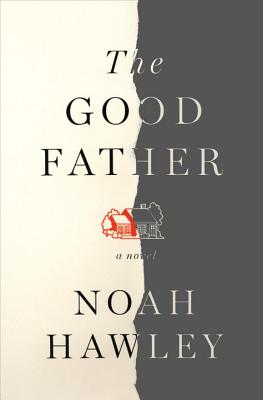 The Good Father
Hardcover

* Individual store prices may vary.
Other Editions of This Title:
Digital Audiobook (3/19/2012)
Paperback (1/8/2013)
Hardcover (3/1/2012)
Paperback (3/1/2012)
Hardcover, Large Print (4/6/2012)
Compact Disc (3/20/2012)
April 2012 Indie Next List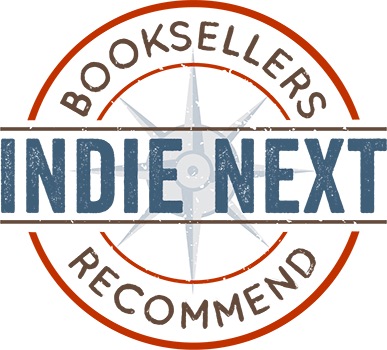 "How much does divorce really affect a child? How responsible is a parent for the acts performed by his adult child? Is the unconditional love of a parent for a child truly unconditional? Paul Allen is a respected doctor living the American dream in Connecticut with his second wife and their twin sons. Daniel is the 19-year-old product of his first failed marriage. When Daniel is accused of shooting the Democratic candidate for president at a rally, things begin spiraling out of control. When Paul tries to rush to his son's side, he learns that not only does no one care that he is a doctor, but he is also viewed with suspicion because he is Daniel's father. Hawley has written a psychological thriller about the modern American family in a situation that is only too possible in today's society."
— Sharon Nagel, Boswell Book Company, Milwaukee, WI
View the List
Description
An intense, psychological novel about one doctor's suspense-filled quest to unlock the mind of a suspected political assassin: his twenty-year old son.
 
As the Chief of Rheumatology at Columbia Presbyterian, Dr. Paul Allen's specialty is diagnosing patients with conflicting symptoms, patients other doctors have given up on. He lives a contented life in Westport with his second wife and their twin sons—hard won after a failed marriage earlier in his career that produced a son named Daniel. In the harrowing opening scene of this provocative and affecting novel, Dr. Allen is home with his family when a televised news report announces that the Democratic candidate for president has been shot at a rally, and Daniel is caught on video as the assassin. 
    
Daniel Allen has always been a good kid—a decent student, popular—but, as a child of divorce, used to shuttling back and forth between parents, he is also something of a drifter. Which may be why, at the age of nineteen, he quietly drops out of Vassar and begins an aimless journey across the United States, during which he sheds his former skin and eventually even changes his name to Carter Allen Cash.
    
Told alternately from the point of view of the guilt-ridden, determined father and his meandering, ruminative son, The Good Father is a powerfully emotional page-turner that keeps one guessing until the very end. This is an absorbing and honest novel about the responsibilities—and limitations—of being a parent and our capacity to provide our children with unconditional love in the face of an unthinkable situation.
Praise For The Good Father…
Praise for THE GOOD FATHER:

"The father of a man who assassinates a presidential candidate tries to make sense of his son's crime in Hawley's gripping new novel…With great skill, Hawley renders Dr. Allen's treacherous emotional geography, from his shock and guilt to his growing sense that he knows far less about his son than he thought…Hawley's complicated protagonist is a fully fathomed and beautifully realized character whose emotional growth never slows a narrative that races toward a satisfying and touching conclusion."
--Publishers Weekly, starred review

"The Good Father is hypnotic and haunting and I lost all track of time when I was reading it. Suddenly the day had become night and still I was engrossed in one father's poignant story and Noah Hawley's mesmeric tales of a long litany of assassins."
--Chris Bohjalian, author of The Night Strangers, The Double Bind, and Secrets of Eden
 
 "Brilliant and heartbreaking, The Good Father is a thriller, a mystery and above all else a savagely contemporary, hugely important story about the relationship between a father and the boy he left behind in his first, failed marriage. This is a rare and important book, and it will haunt the reader for a long time. It is impossible to read the final pages without weeping, and hard to read any of it without taking a long hard look at your own life, and the damage we do when we dare to love, or let love slip away."
--Tony Parsons, author of Man and Boy
 
 "This book pulls off something close to impossible.  It's both a thriller and a moving, literary novel.  A tender father/son story I couldn't put down, a page-turner with depth."
— Stephen Elliott, author of The Adderall Diaries
Doubleday, 9780385535533, 320pp.
Publication Date: March 20, 2012
About the Author
NOAH HAWLEY is an author, screenwriter, and producer. He has published three previous novels, conceived and run two network television shows, and written one feature film. Before creating his own shows, he was a writer and producer for the hit show "Bones" on FOX. He currently splits his time between Los Angeles and Austin, Texas, where he lives with his wife and daughter.
The central theme of the novel is one of parenting, and the amount of influence a parent has on who their child grows up to be. How much responsibility does Paul ultimately bear for Daniel's actions?
Why is the relationship between Paul and his two younger children different than his relationship with Daniel, and in what important ways is it the same?
The histories of other Presidential assassins are placed in parallel with Daniel's story. Do the similarities in their stories stand out more than the differences?
When Daniel meets the love of his life, Natalie, he has a powerful, physical reaction. Why is he so fixated on her, and what does she represent to him?
How is it important that Natalie comes into Daniel's life the same time that he becomes obsessed with the University of Texas Tower Massacre?
Paul's efforts to understand his son's actions mostly lead to dead ends and further questions. Would he have been better off assuming that he could never understand his son's motivations from the beginning, or did he take away something valuable from his fruitless quest?
While Ellen is the biological mother of Daniel, it seems that Fran has an even more difficult role as Paul's current spouse. Why does she suffer more than Ellen, even though Daniel is not her son?
When do you believe Paul and Fran reach their breaking point, and what action matters most in saving it? Is it reasonable to expect a relationship to survive such a severe and isolating trauma?
Does The Good Father document a uniquely American experience, based on our political and cultural history, or is the central theme a universal story of paternal pride and loss?
Senator Seagram represents the archetypal savior of American politics. Are we meant to see his supposed failing in Daniel's eyes as a genuine tragic flaw, or simple human nature?
The author puts us in the position of judging Paul's conspiracy theory on the shooting without any outside information as to its veracity. Is there any validity there?
Do you think Paul actually meets Hoopler in the airport? Why does their conversation, real or imagined, have a far different effect of Paul's quest to exonerate his son than he thinks it will?
The meeting between Paul and the Kirklands is one of the book's most moving moments, and provides a sense of closure that his meeting with his son could not. Why are they able to make such a connection?
or
Not Currently Available for Direct Purchase