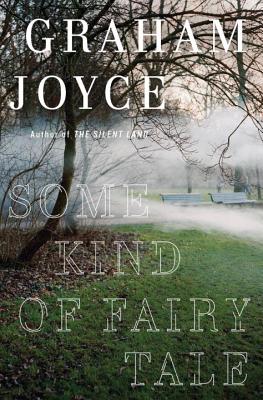 Some Kind of Fairy Tale (Hardcover)
Doubleday, 9780385535786, 320pp.
Publication Date: July 10, 2012
Other Editions of This Title:
Digital Audiobook (7/9/2012)
Paperback (7/2/2013)
Hardcover (2/1/2012)
Compact Disc (7/10/2012)
Pre-Recorded Audio Player (7/10/2012)
MP3 CD (7/10/2012)
Compact Disc (7/10/2012)
* Individual store prices may vary.
July 2012 Indie Next List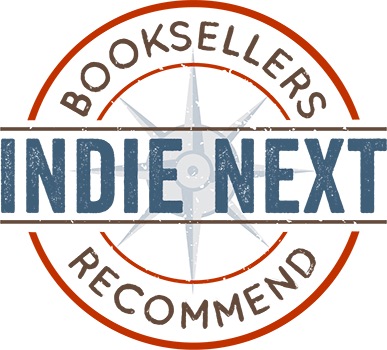 "Twenty years ago, 15-year-old Tara Martin disappeared without a trace, until one Christmas morning when she appears out of the blue looking as though she were still a teenager and calming she was lured away by 'the fairies.' A mysterious and unknown figure with deep insight and untold answers serves as narrator, and readers are kept on edge as they try to answer the question: Where has Tara been? A mind-bending psychological narrative filled with mystery and beautifully written prose."
— Heath Christman, Warwick's, La Jolla, CA
View the List
Description
Acclaimed author Graham Joyce's mesmerizing new novel centers around the disappearance of a young girl from a small town in the heart of England. Her sudden return twenty years later, and the mind-bending tale of where she's been, will challenge our very perception of truth.

For twenty years after Tara Martin disappeared from her small English town, her parents and her brother, Peter, have lived in denial of the grim fact that she was gone for good. And then suddenly, on Christmas Day, the doorbell rings at her parents' home and there, disheveled and slightly peculiar looking, Tara stands. It's a miracle, but alarm bells are ringing for Peter. Tara's story just does not add up. And, incredibly, she barely looks a day older than when she vanished.
 
Award-winning author Graham Joyce is a master of exploring new realms of understanding that exist between dreams and reality, between the known and unknown. Some Kind of Fairy Tale is a unique journey every bit as magical as its title implies, and as real and unsentimental as the world around us.
About the Author
GRAHAM JOYCE, a winner of the O. Henry Award, the British Fantasy Award, and the World Fantasy Award, lives in Leicester, England, with his family. His books include "The Silent Land," "Smoking Popp"y, "Indigo" (a "New York Times Notable Book" of 2000), "The Tooth Fairy" (a "Publishers Weekly" Best Book of 1998), and "Requiem, " among others.
Praise For Some Kind of Fairy Tale…
"Here is a keenly observed tale of a family in crisis, one that mixes fantasy and psychiatry in a potent cocktail."
Stephen King: The Best Books I Read in 2012, Entertainment Weekly

"Joyce's ravishing novel is about disruption and grief, about the risks of being charmed or stolen away from what we love. Though he draws faithfully on English folklore, Joyce has clearly gone beyond book-learning and made the "crossing at twilight" to the fairy kingdom himself. His writing is enthralling, agile and effortless."
New York Times

"Graham Joyce's new novel Some Kind of Fairy Tale is one of the most impressive fantasy books we've read in ages…. Graham Joyce has obviously steeped himself in fairy-tale lore, and his attention to detail (and to the significance of those details) is pretty astonishing. But what really makes Some Kind of Fairy Tale stand head and shoulders above most other fantasy novels I've read lately is the strong focus on the characters. Joyce's slow, careful narrative style draws you in to a story that's as much a family drama as it is a magical adventure…. Joyce takes a steady, masterful approach that explores one simple story from every angle, holding it up to the light until we see the hidden images revealed by each separate facet. Joyce has written a brilliant book that will make you think about the meaning of fairytales in a new way."
io9.com

"Ultimately, it isn't Joyce's clever self-awareness that pushes Fairy Tale into the stratosphere. It's the way he weaves these twisty ideas into a straightforward, achingly resonant story of a broken man who's found his long-lost sister. His prose and dialogue, even more than usual, are carved with balance, clarity, and subtlety. As a writer, Joyce is often praised as "unsentimental." That couldn't be further from the truth. Sentiment underscores everything in Fairy Tale, from Tara's struggle to establish her sanity to the heartsick people who loved who she was—and are trying to love what she's become. That sentiment, though, is rarely precious, and it never comes cheap. As its title trumpets, Some Kind Of Fairy Tale meditates on the nature of what it means to tell stories. But wisely and hauntingly, it does so through a spellbinding story of its own." (grade A)
A.V. Club

"Joyce's fiction is an unusual—and unusually satisfying—hybrid. He's interested in all the things that preoccupy literary novelists: finely drawn characters, the beauty and sadness of life's inevitable transitions, families in all their ambiguous and endlessly fascinating complexity. His prose is precise and unsentimental. Yet into the fabric of these relationships he weaves elements of folklore and myth, which he presents both as real and as manifestations of primal aspects of the human experience."
Salon.com

"Haunting, brilliant…Few writers today can match Joyce in evoking the beauty of that delicate balance, in conveying the fantasy of ordinary life or the ordinariness of the fantastic. People, pay attention."
Gary K. Wolfe, Locus

"Dark and haunting."
The Free Lance–Star

"Absorbing…Keep an open mind."
Kirkus

"Fans of novels featuring dark, haunted woods, overgrown English moors and changelings hidden in the dense brush will be absolutely delighted by the hypnotizing mystery of Graham Joyce's Some Kind of Fairy Tale. Joyce opens with the promising setup of a returned, thought-for-dead protagonist, blending reality with imagination as he explores what really happened to Tara Martin."
Bookpage

"Reading [Some Kind of Fairy Tale] by Graham Joyce is a little like stepping into an enormous, brilliantly camouflaged mantrap. At first, you don't even realize what's happened. Then, slowly, you discover that he has drawn you into a strange, dreamlike place, and you can't leave, even if doing so simply means closing the book. Not that you'd want to. Joyce's books are as seductive as anything you'll find in contemporary fiction."
Richmond Times-Dispatch

"In sum, Some Kind of Fairy Tale is fantastically formed, complete with a gently portentous premise, a marvellous cast of characters, and a narrative as smart and self-reflexive as it is at first old-fashioned. Enigmatic and intellectual, yes, yet readily accessible and massively satisfying, Joyce's latest is a joy."
Tor.com

"Reality and fairy tale are beautifully interwoven in this contemplative story about relationships, love, and dreams. In a unique blend of thriller and fantasy, Joyce creates a delightful page-turner that his fans and newcomers alike will find hard to put down." 
Booklist
or
Not Currently Available for Direct Purchase