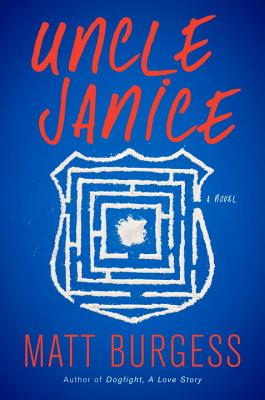 Uncle Janice (Hardcover)
Doubleday Books, 9780385536806, 288pp.
Publication Date: January 6, 2015
Other Editions of This Title:
Digital Audiobook (1/5/2015)
CD-Audio (1/6/2015)
Paperback (11/24/2015)
Hardcover, Large Print (4/1/2015)
* Individual store prices may vary.
Description
Twenty-four-year-oldJanice Itwaru is an uncle NYPD lingo for an undercovernarcotics officer and the heroine of the most exuberantand original cop novel in years.

A New York City cop who can last eighteen monthsin Narcotics, without getting killed or demoted first, will automatically get promoted to detective. Undercover narc Janice Itwaru is at month seventeen.Ambitious, desperate for that promotion, she hits the sidewalks of Queens in her secondhand hoochieclothes, hoping to convince potential criminals drugdealers, addicts, dummies, whomever to commit afelony on her behalf. And things aren t any easierback at the narco office, where she has to keep upwith the bantering lies and inventively cruel pranks
of her fellow uncles while coping with the ridiculous demands of her NYPD bosses.
With an ailing mother at home, her cover nearlyblown, quota pressures from her superiors, and rumorscirculating that Internal Affairs has her unit undersurveillance, Janice is running terribly short on luckas her promotion deadline approaches. Now she hasto decide which evil to confront: the absurd bureaucrats at One Police Plaza, or the violent drug dealers who may already be on to her identity.
Bursting with the glorious chaos of the New YorkCity streets, Uncle Janice is both a deeply funny portraitof how undercover cops really talk and act, and acompelling story of their crazy, dangerous, and complicated lives.
About the Author
MATT BURGESS is the critically acclaimed author ofDogfight, A Love Story. A graduate of Dartmouth and the University of Minnesota's MFA program, he grew up in Jackson Heights, Queens."
or
Not Currently Available for Direct Purchase