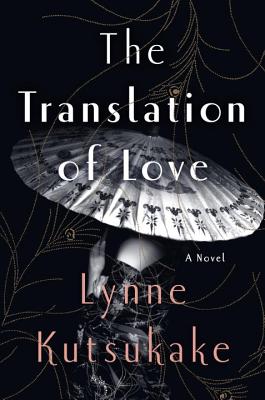 The Translation of Love
A Novel
Hardcover

* Individual store prices may vary.
Other Editions of This Title:
Paperback (3/21/2017)
Description
An emotionally gripping portrait of post-war Japan, where a newly repatriated girl must help a classmate find her missing sister.


After spending the war years in a Canadian internment camp, thirteen-year-old Aya Shimamura and her father are faced with a gut-wrenching choice: Move east of the Rocky Mountains or go "back" to Japan. Barred from returning home to the west coast and bitterly grieving the loss of Aya's mother during internment, Aya's father signs a form that enables the government to deport them.

But war-devastated Tokyo is not much better. Aya's father struggles to find work, compromising his morals and toiling long hours. Meanwhile Aya, born and raised in Vancouver, is something of a pariah at her school, bullied for being foreign and paralyzed when asked to communicate in Japanese. Aya's alienation is eventually mitigated by one of her principal tormenters, a willful girl named Fumi Tanaka, whose older sister has mysteriously disappeared.

When a rumor surfaces that General MacArthur, who is overseeing the Occupation, might help citizens in need, Fumi enlists Aya to compose a letter asking him to find her beloved sister. The letter is delivered into the reluctant hands of Corporal Matt Matsumoto, a Japanese American serving with the Occupation forces, whose endless job is translating the thousands of letters MacArthur receives each week. Matt feels an affinity toward Fumi but is largely powerless, and the girls decide to take matters into their own hands, venturing into the dark and dangerous underside of Tokyo's Ginza district.

Told through rich, interlocking storylines, The Translation of Love mines this turbulent period to show how war irrevocably shapes the lives of people on both sides—and yet the novel also allows for a poignant spark of resilience, friendship, and love that translates across cultures and borders to stunning effect.
Praise For The Translation of Love: A Novel…
A New York Times Book Review Editor's Choice

"[Kutsukake] conjures the voices of this agonized time with graceful simplicity...The story is satisfying but secondary to the mood: the quiet ache of loss...indelible moments of poignancy...'How should a man live?' Kutsukake's aim is not to answer this, but to keep asking."
--New York Times Book Review

"Debut novelist Lynne Kutsukake gathers a remarkable cast from three countries in The Translation of Love, through which she teaches little known history, pulls at the heart strings, questions authority, and – of course – tells a spellbinding, magnificent story….Kutsukake makes an ideal cipher for exploring multiple meanings and misunderstandings between the citizens of two nations attempting to negotiate toward peace. Thoughtful and discerning, [the novel] presents resonating testimony to humanity's resilience."
--The Christian Science Monitor

"[A] dazzling debut...a commanding story about identity, redemption, and healing that's not to be missed."
--Bustle

"Lynne Kutsukake weaves together the stories of several compelling characters as they struggle in new lives in Occupied Japan….Kutsukake's title promises that love endures despite these battles. And she doesn't disappoint."
--New York Daily News


"Richly researched and deeply moving — a beautiful debut."
--The Toronto Star

"Kutsukake's exploration of the complex identities of Japanese-Americans, both at home and abroad, is compelling...Many scenes pack an emotional punch and are enhanced by the author's clarity and restraint...The Translation of Love offers rich insights into an underreported period in history."
--The Globe and Mail

"[A] heady blend of detailed historical research and compelling storytelling."
--Japan Times

"Stunning"
--LibraryJournal

"[T]ouching and thought-provoking debut novel...The stories weave together to create awide-ranging, detailed portrait of the civilian Japanese experience before, during, and after the war...Kutsukake has created a nuanced, empathetic but unsentimental story that considers what it means to rebuild an identity, both as an individual and as a nation."
--The Historical Novel Review, Editor's Choice

"Through an elegant web of interconnected storylines, Kutsukake's absorbing debut brings American-occupied postwar Tokyo to life. Emotionally rich without turning saccharine, twisting without losing its grounding in reality, Kutsukake's novel is classic historical fiction at its best. A vivid delight chronicling a fascinating—and little-discussed—chapter in world history. 
--Kirkus Review, starred review

Through this coming-of-age tale Japanese Canadian Kutsukake, a former librarian, offers a fresh perspective on life in postwar Japan. An excellent choice for readers who loved Jamie Ford's The Hotel on the Corner of Bitter and Sweet."
--Library Journal, starred review

 "Kutsukake skillfully weaves these characters' varied perspectives together to create a vivid and memorable account of ordinary people struggling to recover from the devastations of war." 
--Booklist, starred review

"The Translation of Love is a rarity: a haunting mystery that is also a moving coming-of-age story. A young woman disappears in the midst of the American occupation of Tokyo after the Second World War, and her younger sister tries desperately to find her. Lynne Kutsukake has written a remarkable, beautiful first novel."
--Chris Bohjalian, New York Times bestselling author of The Guest Room and Midwives

"Lynne Kutsukake paints a vivid portrait of the American Occupation of Japan in The Translation of Love and keenly tackles the layered complexities of national identities in flux: Japanese, Canadian, and American.  At the heart of this book is a young girl's page-turning quest to find her missing sister, and a touching, masterfully-woven tale of bystanders who cannot look away."
-- Suzanne Rindell, author of The Other Typist

"Kutsukake's moving debut novel focuses on the intertwining stories of several protagonists in post–World War II Tokyo…consistently engaging…The result is a memorable story of hope and loneliness with a cathartic ending."
--Publishers Weekly

"Kutsukake is an accomplished writer, adroitly handling the dark effects of discrimination, hunger, poverty, and disease after the war...[A]n engaging and compelling read."
--Asian Review of Books

"An evocative and compelling tale of friendship, family and a country in transition. Lynne Kutsukake's novel is an elegantly crafted reminder that no one is left untouched by the ripple effects of war, and that our quests for outside truths can often lead us to secrets we've been keeping from ourselves."
--Sarah Bird, author of Above the East China Sea

"The Translation of Love is a sweepingly gorgeous book about post-war Japan, a shattered country trying to piece itself back together. It begins with a letter passed to General MacArthur by two little girls, and ends with a heart-stopping search for a lost sister in the underbelly of Tokyo. From the desperate clutch of friendship in the time of tumult, to the bustling night markets and brothels---every brutal, moving moment is beautifully wrought in Lynne Kutsukake's expert hands. An incredible debut."
--Lisa Gabriele, author of Tempting Faith DiNapoli and The Almost Archer Sisters
 
"Lynne Kutsukake is a beautiful writer. The Translation of Love is shaped by her spare and elegant prose into an accomplished and powerful story."
—Helen Humphreys, author of Coventry

"In clear, confident prose, Lynne Kutsukake examines the lives of people who have been affected by the horrors of war and who must now navigate a new world order. In doing so, she explores the complexities of the human heart and the universal need to belong. A must-read, a strong and impressive debut." 
--Judy Fong Bates, author of Midnight at the Dragon Café
 
"Moving from the gorgeously epic to the unflinchingly intimate, The Translation of Love takes us to the emotional core of Occupied Japan. It captures the strange, liminal time between destruction and recovery, and the uttermost vulnerability of those carrying on in the rubble of uncertainty and loss. This beautiful and mesmerizing book will be a special treat for anyone who loves dramatic history and ingenious storytelling."
--Kyo Maclear, author of The Letter Opener

Doubleday, 9780385540674, 336pp.
Publication Date: April 5, 2016
About the Author
A third-generation Japanese Canadian, LYNNE KUTSUKAKE worked for many years as a librarian at the University of Toronto, specializing in Japanese materials. Her short fiction has appeared in The Dalhousie Review, Grain, The Windsor Review, Ricepaper, and Prairie Fire. This is her first novel.
or
Not Currently Available for Direct Purchase