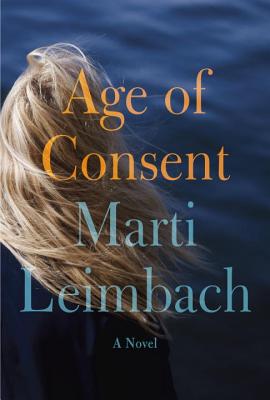 Age of Consent (Hardcover)
A Novel
Nan A. Talese, 9780385540872, 336pp.
Publication Date: July 26, 2016
Other Editions of This Title:
Compact Disc (7/26/2016)
Paperback (6/27/2017)
* Individual store prices may vary.
Description
From the author of Daniel Isn't Talking and Dying Young comes a shattering new novel, a page-turner about a sexual relationship between a grown man and a newly teenaged girl.

June was a young widow with ahopeless crush on Craig Kirtz, a disc jockey at a local rock station. To her surprise, the two struck up a friendship that seemed headed for something more. But it was June's thirteen-year-old daughter, Bobbie, whom Craig had wanted all along. Bobbie thought her secret life—the sex, the drugs, the illicit relationship itself—could remain safely buried in the past. But thirty years later, when Bobbie discovers Craig's attentions to her had been repeated with any number of girls, she returns home with one purpose in mind: to bring Craig to trial. 
     Her decision is greeted with mixed feelings. Some people think that bringing charges against someone for a crime committed so many years ago is unjustified. She's called a "middle-aged woman with a vendetta." She's accused of waging war against her own family. But the past has a way of revealing itself, and some relationships lie dormant through the years, ready to stir to life at the
slightest provocation.
     June remembers things differently from the way Bobbie does. Craig insists he has done nothing wrong. As their traumatic history is relived in the courtroom, Bobbie and June must come to terms with the choices they made and face the truth they have long refused to acknowledge. Told with warmth and compassion, this is a moving, deeply absorbing story of a family in crisis.
About the Author
MARTI LEIMBACH is the author of several novels, including the international bestseller Dying Young, which was made into a major motion picture starring Julia Roberts; Daniel Isn't Talking; and The Man from Saigon. She lives in England and teaches at Oxford University's creative writing program.
Praise For Age of Consent: A Novel…
"Age of Consent offers readers the unique and unflinching experience of watching . . . manipulation and abuse unfold in the moment while also providing them with 20/20 hindsight that exposes the difficulties of bringing assailants to justice . . . a painful yet powerful book that shouldn't be ignored."
—Bustle

"Leimbach's structure is brilliant. . . I don't think I've ever read a more convincing account of the helplessness of a teenager in this sort of situation than the one Leimbach gives us in Age of Consent. . . The power and beauty of Leimbach's writing is a balm even in the story's darkest moments because she makes us care so deeply about her protagonist."
—The Connecticut Post

"What makes Marti Leimbach's new novel so chilling is not only its tale of predator and prey, but the story of the mother and daughter, entangled in its web.  It is so terrifying to see a mother in denial, a daughter who can't and won't forget.  As Leimbach weaves her story, moving between past and present, this thrilling novel forces us to ask to whom do we owe our loyalties - to those we love, or to ourselves."
—Mary Morris, author of The Jazz Palace
 
"Three people: a young girl, her mother, and the man who has seduced them both. Leimbach explores the ambiguities of loss, love, and desire, and plumbs the dark places where they meet. At the center of the story is an illicit, illegal affair, the consequences of which never really stop reverberating. Age of Consent is spellbinding."
—Whitney Otto, author of Eight Girls Taking Pictures and How to Make an American Quilt

"A nuanced portrayal of a mother and daughter at once linked and divided by a ferociously exploitative man….Treating June's perspective as richly as Bobbie's, the novel brings memorable depth to issues often oversimplified; Leimbach's scenes are convincing, whether they portray harrowing abuse or subtle moments of healing."
—Publishers Weekly

"An account of estrangement between mother and daughter and the toll abuse can take on a family. Told partly through flashback and partly through court testimony, this unhappy tale is woven with pain and fractured relationships….The story will keep readers turning pages until the bitter end….Fans of Jodi Picoult may enjoy."
 —Library Journal

"Leimbach is known for tackling tough subjects in an unflinching manner, and this novel is no exception. Bobbie's story is often difficult to read, but the descriptions of abuse don't come across as gratuitous or overdone. The alternating chapters, told from June's perspective, show how insidious predators can be—her denial of the truth continues even when she is directly confronted with the facts. Readers who enjoy issue-driven women's fiction—and who can handle the dark subject matter—will be moved by Bobbie's story."
—Booklist, starred review

"[A] horribly believable depiction of a child ensnared by a predator. In giving a voice to Bobbie's mother as well as Bobbie, she foregoes the urge to simply blame a woman who failed to protect her daughter. . . Devastatingly powerful."
—Kirkus Reviews

"When does a relationship become sexual assault? Marti Leimbach approaches the question clearly and compassionately in her latest novel Age of Consent . . . a strong novel about a troubling subject . . . Marti Leimbach's novel should add to the cultural conversation about abuse, victimization, and re-victimization by the judicial system. Not light reading, but absorbing and timely." 
—New York Journal of Books
or
Not Currently Available for Direct Purchase