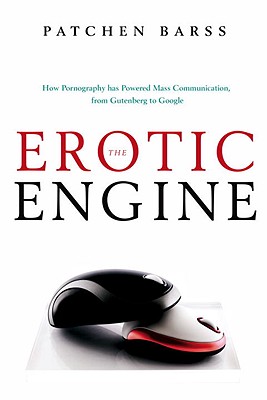 The Erotic Engine: How Pornography has Powered Mass Communication, from Gutenberg to Google (Hardcover)
How Pornography has Powered Mass Communication, from Gutenberg to Google
Doubleday Canada, 9780385667364, 320pp.
Publication Date: September 7, 2010
* Individual store prices may vary.
or
Not Currently Available for Direct Purchase
Description
Pornography: The force for change that has been written out of the history of world culture.

From cave painting to photography to the internet, pornography has always been at the cutting edge in adopting and exploiting new developments in mass communication. And in so doing, it has helped to promote and propel those developments in ways that are rarely acknowledged. Without pornography, the internet would not have grown so quickly. The e-commerce payment systems that are now commonplace would be at a far more primitive stage security and usability. Without video streaming software developed for pornography sites, CNN would be struggling to deliver news clips. Without advertising from sex sites, Google could not have afforded YouTube.

This smart, witty and well-researched history shows how a vast secret trade has bankrolled and shaped mainstream culture and its machines.
About the Author
Patchen Barss has written about science, technology and culture for more than a decade. His articles have appeared in the "Globe and Mail," the "National Post," the "Montreal Gazette," "Reader's Digest," "Saturday Night," CBC online, and many other places. He has worked as a producer at CBC Television and the Discovery Channel, and is currently a director of communications in the field of advanced scientific research.
Praise For The Erotic Engine: How Pornography has Powered Mass Communication, from Gutenberg to Google…
"From the first cave drawings to how 'jiggle physics' advanced computer graphics to the 'twitterdildonics' of the future, a thorough, accessible, smart and insightful look at how pornography has driven communication technology throughout history."
-- Josey Vogels, sex and relationships columnist and author of Bedside Manners: Sex Etiquette Made Easy

"With an argument rich in fascinating stories and compelling characters, Patchen Barss proves this page-turner's startling thesis: pornography inspires advanced forms of communication. The Erotic Engine is enlightening, entertaining, and intellectually titillating."
--Micah Toub, author of Growing Up Jung: Coming of Age as the Son of Two Shrinks
Advertisement