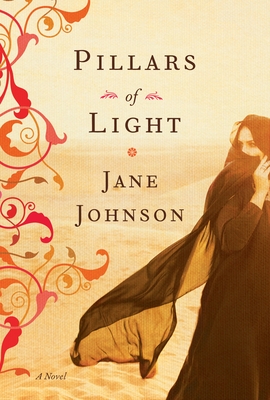 Pillars of Light (Paperback)
Doubleday Canada, 9780385682626, 496pp.
Publication Date: January 5, 2016
* Individual store prices may vary.
Description
Diana Gabaldon meets Ken Follett in this epic story of love, war and redemption.

          In the Syrian city of Akka, Nathanael, a young Jewish doctor, and a Muslim girl called Zohra are about to fall in love, unaware that Jerusalem has just been taken by Saladin's army and that their city will soon be engulfed by war.
     Meanwhile in England, John Savage, a foundling boy, runs away from his cruel life in a priory with The Moor, a mysterious man driven by a dream of perfection.
     John and The Moor become members of a band of conmen travelling through the English countryside faking religious miracles for cash, until they are recruited in Richard the Lionheart's drive to regain the Latin Kingdom from the infidel. Akka awaits. It will be the site of the greatest--and cruellest--siege of its time. But even in the midst of war, lovers find ways to make transactions of beauty.
     Pillars of Light is a powerful and moving novel about the triumph of the human spirit against all the odds. It will delight fans of Philippa Gregory, Ken Follett and Diana Gabaldon.
About the Author
JANE JOHNSON is a British novelist, historian and publisher. She is the UK editor for Dean Koontz and George R.R. Martin, and as Jude Fisher has written the companions to Peter Jackson's Lord of the Rings and The Hobbit movie trilogies. Visit her at www.janejohnsonbooks.com.
Praise For Pillars of Light…
"An epic feat. . . . Billed as Diana Gabaldon meets Ken Follett, Pillars of Light is timely, stirring and romantic—but there's more to this book than a tale of love. . . . Riveting, enlightening and painful, this novel reveals the senselessness of warfare and conflict and provokes reflection about current events. But it's also about the resilience of love and the hope, the capacity for goodness, that exists in everyone." —The Globe and Mail 

"Jane Johnson has given her readers another swashbuckling adventure saga of West meets East in Pillars of Light." —Toronto Star

"Jane Johnson has combined a scorchingly powerful story of warring nations with sensual tales of forbidden love. Brilliantly conveying all the complexities of human nature, regardless of race, religion or culture, Johnson's talent for unlocking the senses allows us to experience the wonders of exotic worlds, the powers of alchemy and the aching sweetness of honey." —Linda Holeman, bestselling author of The Devil on Her Tongue

"Pillars of Light is a masterpiece of historical fiction. With her unique voice and unrivalled expertise, Jane Johnson has once again breathed life into a crucial but forgotten moment in history. Famous names and locations spring to life in all their glory and grit, and we get to inhabit a world that has been cut in half by prejudice and ignorance—a world which must be seen as a whole in order to heal. Pillars of Light is destined to become a classic, and Jane Johnson deserves a standing ovation for this brilliant contribution to the fight against religious intolerance." —Anne Fortier, author of Juliet
or
Not Currently Available for Direct Purchase