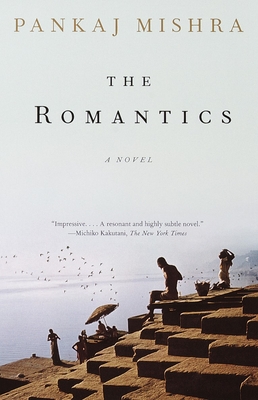 The Romantics (Paperback)
Anchor Books, 9780385720809, 288pp.
Publication Date: February 20, 2001
Description
Pankaj Mishra is one of the most promising talents of his generation, and this stunning, universally praised novel of self-discovery heralds a remarkable career.
The young Brahman Samar has come to the holy city of Benares to complete his education and take the civil service exam that will determine his future. But in this city redolent of timeworn customs, where pilgrims bathe in the sacred Ganges and breathe in smoke from burning ghats along the shore, Samar is offered entirely different perspectives on his country. Miss West and her circle, indifferent to the reality around them, represent those drawn to India as a respite from the material world. And Rajesh, a sometimes violent, sometimes mystical leader of student malcontents, presents a more jaundiced view. More than merely illustrating the clash of cultures, Mishra presents the universal truth that our desire for the other is our most painful joy.
About the Author
Pankaj Mishra was born in 1969. He is a regular contributor to The New York Review of Books, the New Statesman, and The Times Literary Supplement, as well as several Indian publications. He is currently editing an anthology of Indian writing. He divides his time between New Delhi and Simla.
Praise For The Romantics…
"Grip[s] the reader as artfully and as compellingly as the first page of A Passage to India."–The New York Review of Books
Advertisement