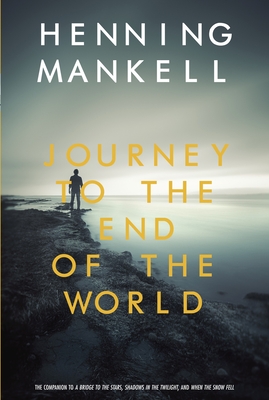 Journey to the End of the World (Paperback)
Delacorte Press, 9780385734981, 194pp.
Publication Date: January 25, 2011
Description
Now that he's getting older, Joel Gustafson has a lot to consider. His birthday is next month. He'll be fifteen, and he can't stop thinking about the new liberties that come with being fifteen: he'll be allowed to ride a moped, and he'll no longer need to sneak into the cinema to see an adults-only film. And maybe his father will finally agree to leave their small Swedish town and the two of them will become sailors--something Joel has always dreamed of. Joel's life takes a turn, but nothing like he had anticipated. Joel and his father are unexpectedly faced with an aspect of their past and emotional wounds resurface. Can their relationship survive this complex situation, and the very different ways in which they respond?
About the Author
Henning Mankell is the prizewinning and internationally acclaimed author of novels for both adults and young people. His Inspector Wallander mysteries dominate bestseller lists across Europe. Born in a village in northern Sweden, he divides his time between Sweden and Africa, where he works with AIDS-related charities. He is also director of Teatro Avenida in Maputo, Mozambique. Mankell's companion novels about Joel and his father are A Bridge to the Stars, Shadows in the Twilight, and When the Snow Fell.
Advertisement