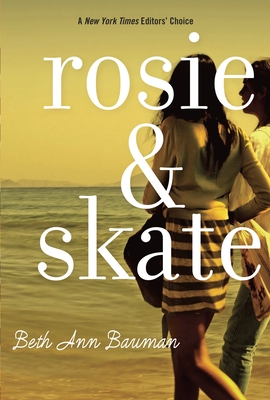 Rosie and Skate (Paperback)
Wendy Lamb Books, 9780385737364, 217pp.
Publication Date: April 5, 2011
Description
The novel uses the empty storefronts and windy beaches of autumn to explore loss, confusion and love. The New York Times Book Review.
It's off-season at the Jersey shore. The boardwalk belongs to the locals including Rosie and Skate, sisters who are a year apart in age but couldn't be more different. Rosie's fifteen, shy, and waiting for her life to begin. Skate, sixteen, is tougher and knows what she wants. Readers will be totally caught up as the sisters' story plays out within the embrace of their quirky, warmhearted community.
About the Author
Beth Ann Bauman is the author of a short story collection for adults, Beautiful Girls, and a recipient of a New York Foundation for the Arts fellowship. Growing up, she spent summers on the Jersey shore. She lives in New York City.
Praise For Rosie and Skate…
Starred Review, Kirkus Reviews, August 15, 2009:
"The novel expertly captures the ever-hopeful ache of adolescents longing for love, stability, and certainty."

Starred Review, Booklist, October 1, 2009:
"This is a novel as brisk and refreshing as an ocean breeze."

Review, New York Times Books Review, January 17, 2010:
"In capturing the miscues of first love and shifting family dynamics, Rosie and Skate is as sharp as a splinter on the boardwalk."
Advertisement