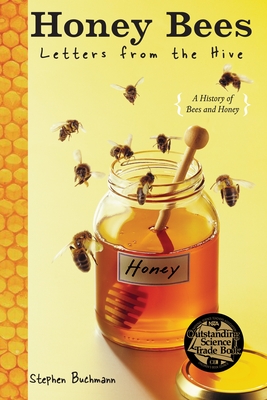 Honey Bees (Paperback)
Letters from the Hive
Ember, 9780385737715, 240pp.
Publication Date: July 12, 2011
Other Editions of This Title:
Hardcover (6/8/2010)
Prebound (7/12/2011)
* Individual store prices may vary.
Description
In Honey Bees: Letters From the Hive, bee expert Stephen Buchmann takes readers on an incredible tour. Enter a beehive--one part nursery, one part honey factory, one part queen bee sanctum--then fly through backyard gardens, open fields, and deserts where wildflowers bloom. It's fascinating--and delicious!

Hailed for their hard work and harmonious society, bees make possible life on earth as we know it. This fundamental link between bees and humans reaches beyond biology to our environment and our culture: bees have long played important roles in art, religion, literature, and medicine--and, of course, in the kitchen.

For honey fanatics and all who have a sweet tooth, this book not only entertains and enlightens but also reminds us of the fragility of humanity's relationship with nature. Includes illustrations and photographs throughout.
About the Author
Stephen Buchmann is a beekeeper and an associate professor of entomology at the University of Arizona in Tucson. He served on a National Academy of Sciences committee on the status of pollinators in North America and is a member of the Pollinator Partnership. He coauthored two nonfiction adult titles, The Forgotten Pollinators and Letters from the Hive: An Intimate History of Bees, Honey and Humankind, and a picture book, The Bee Tree. He is directing and filming a documentary about the Yucatecan Maya and their sacred beecraft. He lives in Tuscon, Arizona.