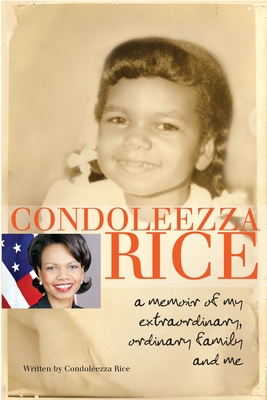 Condoleezza Rice: A Memoir of My Extraordinary, Ordinary Family and Me (Paperback)
A Memoir of My Extraordinary, Ordinary Family and Me
Ember, 9780385738804, 336pp.
Publication Date: January 10, 2012
Description
From Condoleezza Rice, former secretary of state and New York Times bestselling author of Democracy: Stories from the Long Road to Freedom, comes a captivating memoir of her remarkable childhood.

Condoleezza Rice's life began in Birmingham, Alabama in the 1950s, a place and time where black people lived in a segregated parallel universe away from their white neighbors. She grew up during the violent and shocking 1960s, when bloodshed became a part of daily life in the South. Rice's portrait of her parents, John and Angelena, highlights their ambitions and frustrations and shows how much they sacrificed to give their beloved only child the best chance for success. Rice also discusses the challenges of being a precocious child who was passionate about music, ice skating, history, and current affairs. Her memoir reveals with vivid clarity how her early experiences sowed the seeds of her political beliefs and helped her become a vibrant, successful woman. Condoleezza Rice: A Memoir of My Extraordinary, Ordinary Parents and Me is a fascinating and inspirational story for young people. Includes a 16-page photo insert.
Praise for Extraordinary, Ordinary People: A Memoir of Family "An origins story . . . memoir is teeming with fascinating detail." --The New York Times "A thrilling, inspiring life of achievement." --Publishers Weekly "Surprisingly engrossing . . ." --Daily Beast "Vivid and heartfelt writing . . . Highly recommended."--Library Journal
About the Author
Condoleezza Rice was the sixty-sixth U.S. secretary of state and the first black woman to hold that office. She was also the first woman to serve as national security advisor. She has served as provost of Stanford University and was the Soviet and East European Affairs advisor to the president of the United States during the dissolution of the Soviet Union. From the Hardcover edition.
Advertisement