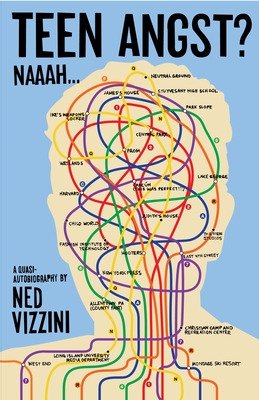 Teen Angst? Naaah . . . (Paperback)
Ember, 9780385739450, 272pp.
Publication Date: September 14, 2010
* Individual store prices may vary.
Description
"The events in these stories are real. Some names have been changes so I don't get yelled at." —Ned Vizzini
 
Ned Vizzini writes about the weird, funny, and sometimes mortifying moments that made up his teen years. With wit, irony, and honesty, Teen Angst? Naaah . . .  invites you into Ned's world of school, parents, cool (and almost cool), street people, rock bands, friends, fame, camp, sex (sort of), Cancún (almost), prom, beer, video games, and more.
About the Author
Ned Vizzini is the author of the award-winning young adult books It's Kind of a Funny Story, which was made into a motion picture; Be More Chill; and, of course, Teen Angst? Naaah . . . .