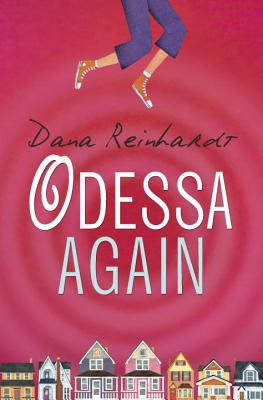 Odessa Again (Hardcover)
Wendy Lamb Books, 9780385739566, 208pp.
Publication Date: May 14, 2013
* Individual store prices may vary.
Description
   Fourth grader Odessa Green-Light lives with her mom and her toad of a little brother, Oliver. Her dad is getting remarried, which makes no sense according to Odessa. If the prefix "re" means "to do all over again," shouldn't he be remarrying Mom? Meanwhile, Odessa moves into the attic room of their new house. One day she gets mad and stomps across the attic floor. Then she feels as if she is falling and lands . . . on the attic floor. Turns out that Odessa has gone back in time a whole day! With this new power she can fix all sorts of things--embarrassing moments, big mistakes, and even help Oliver be less of a toad. Her biggest goal: reunite Mom and Dad.
About the Author
DANA REINHARDT is the author of A Brief Chapter in My Impossible Life, Harmless, How to Build a House, The Things a Brother Knows, and The Summer I Learned to Fly. She lives in San Francisco with her husband and two daughters.

SUSAN REAGAN has ilustrated many children's books. Her work has appeared on greeting cards and in other media.