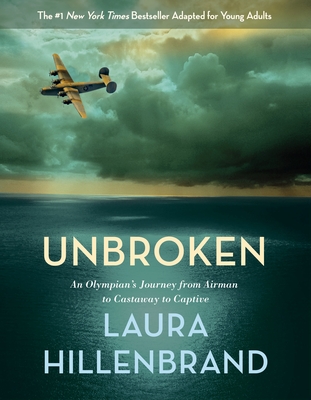 Unbroken (The Young Adult Adaptation)
An Olympian's Journey from Airman to Castaway to Captive
Paperback

* Individual store prices may vary.
Other Editions of This Title:
Digital Audiobook (11/15/2010)
Hardcover (11/16/2010)
Paperback (7/29/2014)
Paperback (11/4/2014)
Paperback (8/21/2018)
Prebound (7/29/2014)
Paperback, Large Print (11/16/2010)
CD-Audio (8/21/2018)
CD-Audio (11/16/2010)
CD-Audio (11/4/2014)
December 2010 Indie Next List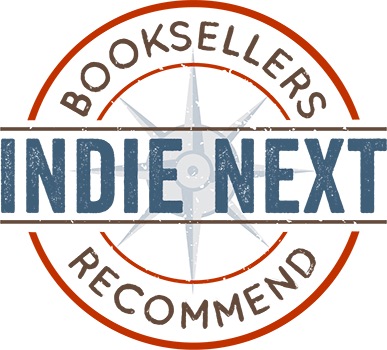 "Unbroken is a vivid story of Louis Zamperini who, as an athlete, ran in the 1936 Berlin Olympics and then became an airman when World War II broke out. When his plane crashed into the Pacific Ocean, he and two other crew members floated in a tiny raft across thousands of miles of ocean only to be rescued by the Japanese and placed in a POW camp. This book is about survival, emotional and physical endurance, hope, humor, and determination. An absolutely mesmerizing and incredible story."
— Pam Clarke, Edgartown Books, Edgartown, MA
View the List
Description
In this captivating and lavishly illustrated young adult edition of her award-winning #1 New York Times bestseller, Laura Hillenbrand tells the story of a former Olympian's courage, cunning, and fortitude following his plane crash in enemy territory. This adaptation of Unbroken introduces a new generation to one of history's most thrilling survival epics. 
 
On a May afternoon in 1943, an American military plane crashed into the Pacific Ocean and disappeared, leaving only a spray of debris and a slick of oil, gasoline, and blood. Then, on the ocean surface, a face appeared. It was that of a young lieutenant, the plane's bombardier, who was struggling to a life raft and pulling himself aboard. So began one of the most extraordinary sagas of the Second World War.
 
The lieutenant's name was Louis Zamperini. As a boy, he had been a clever delinquent, breaking into houses, brawling, and stealing. As a teenager, he had channeled his defiance into running, discovering a supreme talent that carried him to the Berlin Olympics. But when war came, the athlete became an airman, embarking on a journey that led to his doomed flight, a tiny raft, and a drift into the unknown.
 
Ahead of Zamperini lay thousands of miles of open ocean, leaping sharks, a sinking raft, thirst and starvation, enemy aircraft, and, beyond, a trial even greater. Driven to the limits of endurance, Zamperini would respond to desperation with ingenuity, suffering with hope and humor, brutality with rebellion. His fate, whether triumph or tragedy, would hang on the fraying wire of his will.
 
Featuring more than one hundred photographs plus an exclusive interview with Zamperini, this breathtaking odyssey—also captured on film by director Angelina Jolie—is a testament to the strength of the human spirit and the ability to endure against the unlikeliest of odds.

Praise for Unbroken

"This adaptation of Hillenbrand's adult bestseller is highly dramatic and exciting, as well as painful to read as it lays bare man's hellish inhumanity to man."—Booklist, STARRED

"This captivating book emphasizes the importance of determination, the will to survive against impossible odds, and support from family and friends. A strong, well-written work."—SLJ

"This fine adaptation ably brings an inspiring tale to young readers."—Kirkus
Praise For Unbroken (The Young Adult Adaptation): An Olympian's Journey from Airman to Castaway to Captive…
"This adaptation of Hillenbrand's adult best-seller is highly dramatic and exciting, as well as painful to read as it lays bare man's hellish inhumanity to man."--Booklist, STARRED

"This captivating book emphasizes the importance of determination, the will to survive against impossible odds, and support from family and friends. A strong, well-written work."--SLJ

"This fine adaptation ably brings an inspiring tale to young readers."--Kirkus

"A humdinger of a page-turner: a noble story about the courage of America's Greatest Generation, personified."--The Horn Book Review
 
Ember, 9780385742528, 320pp.
Publication Date: April 25, 2017
About the Author
Laura Hillenbrand is the author of the #1 New York Times bestseller Unbroken: A World War II Story of Survival, Resilience, and Redemption and Seabiscuit: An American Legend, which was a finalist for the National Book Critics Circle Award, won the Book Sense Nonfiction Book of the Year award and the William Hill Sports Book of the Year Award, landed on more than fifteen best-of-the-year lists, and inspired the film Seabiscuit, which was nominated for seven Academy Awards, including Best Picture.  She served as a consultant on the Universal Pictures feature film based on Unbroken. Hillenbrand's New Yorker article, "A Sudden Illness," won the National Magazine Award. Her work has also appeared in such publications as the New York Times, Vanity Fair, the Washington Post, and the Los Angeles Times. She and actor Gary Sinise were cofounders of Operation International Children, a charity that provided school supplies to children through American troops. 
The role of family is an encompassing theme in Unbroken, making the biography a great choice to read together as a family. Following is a list of "Unbroken Moments" reflections. These reflections have been selected to enhance the whole family reading experience about Louie's life story. As a family, simply choose reflections that promote discussion.
A rambunctious young Louie, upon being reunited with his mother after he jumps off a train, says, "I knew you'd come back" (p. 7). Place your family in this experience. How would each of you react? Does your family have a similar experience?
After Louie is barred from sports and social activities in high school, his brother Pete goes straight to the principal and intervenes on Louie's behalf (p. 13). Have you or others in your family had similar experiences?
On page 17, we find out that Louie's mother makes him running shorts from a skirt. Louie is coming of age during the Great Depression of the 1930s. Are there any family memories that can be shared of living through the Great Depression? Do you have family heirlooms, photos, or memorabilia that have been passed down through the generations?
Louie would lie in the infield before track meets "visualizing his coming race" (p. 21). What goals have you envisioned for yourself?
Louie's mother, Louise, couldn't stand the suspense of listening to Louie's Olympic trial run, so she "fled to the kitchen" (p. 26). How do you deal with suspenseful situations?
Pete sends Louie two playing cards and a "pep talk" message while Louie is at the Berlin Olympics (p. 33). Do you have any sort of inspirational saying that helps you get through challenging times?
At the NCAA Championships, other runners in Louie's event elbow him and stomp on his foot (p. 43). Have you experienced a similar situation? What was the outcome?
On page 50, the Zamperinis say goodbye to Louie as he leaves for the Army Air Force. Has anyone in your family been in the military especially during a time of war? Discuss.
In Chapter 7, Louie is the mastermind of a couple of pranks (pp. 62–63). Have you ever pulled a prank on others? What were some of the best ones?
On page 65, Louie embarks on his first bombing raid of World War II. Do any members of your family have any firsthand experiences with or family stories about that war?
Russell Allen Phillips, Louie's friend and the pilot of Super Man, carried good-luck charms (p. 77). Do you have any items or rituals that you carry with you or do for good luck?
On page 100, the wires that Louie became entangled in when the bomber crashed are "inexplicably" gone. Has your family ever experienced or heard of a miraculous rescue?
Compare the warning of placing the oxygen mask on yourself first, before you help others in an air travel emergency, with Louie's decision to go for the rafts first instead of helping Phil (p. 103).
Louise's hands "broke out in weeping sores" (p. 111) after her son was reported missing. Have you or anyone in your family ever experienced a physical reaction resulting from a family emergency?
While floating on the raft, Louie and Phil talk about various topics–mostly food. They also discuss their plans for the future (p. 114). What do you think you would talk about? What are your future plans as a family?
In Chapter 15, Louie, Phil, and Mac are strafed by the Japanese Zero seven times. None of them is injured. All were instrumental in repairing the remaining raft. What have you accomplished through teamwork?
On page 126, Louie takes stock of his errors while trying to catch a shark. He is eventually successful. Have you made mistakes that turned into great learning experiences?
The Japanese "were taught that to surrender or be captured was intolerably shameful" (p. 150). Compare this ideology with the American psyche and experience.
On page 161, the author explains that the Zamperinis weren't in denial and they weren't experiencing hope. "It was belief. They could still feel Louie." Imagine your family experiencing such a loss. How might each of you react?
When the atomic bombs were dropped on Hiroshima and Nagasaki, the word "atomic" was new to the prisoners of war (p. 219). They were not sure what it meant. Think of words that are new to us today. How did these words make it into our language?
On page 233, Louie tells a reporter, "If I knew I had to go through those experiences again, I'd kill myself." Many of the events in Louie's life came as a surprise. Is the fact that we can't foretell our future a benefit to us?
Louie meets his future wife during a trip to Miami Beach (p. 246). How did your parents meet? How did your grandparents or couples close to you meet?
In Chapter 39, Louie goes back to Japan to offer a message of forgiveness to his former captors. How can it help to offer forgiveness to someone who hasn't asked for it?
Once you've completed Unbroken, discuss which aspects of Louie's life most affected you. Was Louie a hero?