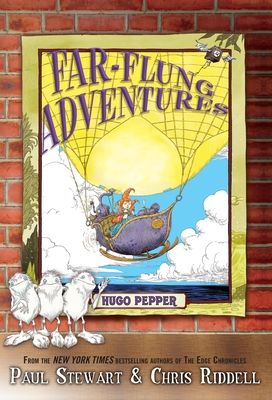 Hugo Pepper (Paperback)
Yearling Books, 9780385752237, 250pp.
Publication Date: July 10, 2012
Description
Hugo Pepper was raised in the Frozen North by reindeer herders. His parents were eaten by polar bears when he was just a baby, but Hugo discovers that the sled they arrived in has an unusual compass--one that can be set to "Home." And so Hugo arrives in Firefly Square--to discover a group of very special friends, and a dastardly enemy. With three-toed snowmen, a secret buried treasure, and a host of fabulous stories, this is a fantastic third tale in the Far-Flung Adventures
About the Author
PAUL STEWART is a highly regarded author of books for young readers and is the co-creator of the bestselling Edge Chronicles. He lives in Brighton, England, with his family. About the IllustratorCHRIS RIDDELL, co-creator of the Edge Chronicles, is an award-winning illustrator and political cartoonist. He lives in Brighton, England, with his family.
Advertisement