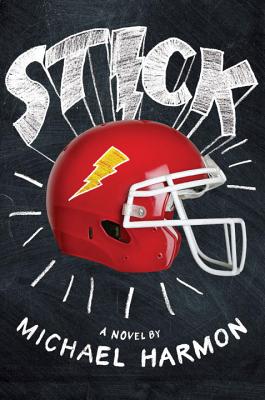 Stick (Hardcover)
Knopf Books for Young Readers, 9780385754361, 240pp.
Publication Date: August 4, 2015
* Individual store prices may vary.
Description
"Stick" is the best wide receiver in the history of his high school—the football seems magnetically drawn to his hands, hence his nickname.
 
Preston is an outcast, and his pipsqueak stature and nerdy social status couldn't be further from a star athlete's.
 
Stick puts on his football costume every week to make others—his teammates, his dad, everyone but himself—happy, but he's fallen out of love with the sport and feels that he's lost control of his future.
 
Preston puts on his homemade superhero costume every night to help others, too: to avenge his father's murder, he's determined to right the wrongs he sees in his neighborhood and regain control of the flawed world he sees around him.
 
A twist of fate brings this unlikely pair together in a friendship that is as odd as it is true. Each can see the other better than he can see himself, and in these unexpected reflections lies a chance for mutual redemption.
About the Author
Michael Harmon was born in Los Angeles and now lives in the Pacific Northwest. He dropped out of high school as a senior and draws on many of his own experiences in his award-winning fiction for young adults. Michael is also the author of Under the Bridge, Chamber of Five, Brutal, The Last Exit to Normal, and Skate. Learn more about Michael and his books at BooksbyHarmon.com.
Praise For Stick…
""This delivers the feel-good satisfaction of an afterschool special while forgoing the saccharine aftertaste for some solid satisfaction." —Bulletin, starred review