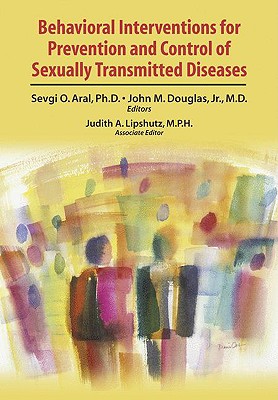 Behavioral Interventions for Prevention and Control of Sexually Transmitted Diseases (Paperback)
Springer, 9780387857688, 577pp.
Publication Date: November 1, 2008
* Individual store prices may vary.
Description
Before AIDS, the role of behavioral interventions in preventing transmission of sexually transmitted diseases was acknowledged in text books and journals but rarely promoted effectively in public health practice. Informed by a comprehensive knowledge of behavioral theory, intervention methods, and affected populations, the authors of this important book examine the central role of behavioral interventions in combating STDs. The book addresses the complexities and social contexts of human behaviors which spread STDs, the cultural barriers to STD education (ranging from conservative mores to "stay out of my bedroom" libertarianism), and the sociopolitical nuances surrounding treatment. Over forty contributors offer a practical appraisal of what is being done now and what can be improved, such as: an overview of current behavioral and biomedical interventions for STD prevention and control, a discussion of what works for individuals, groups, and communities, up to date thinking about such traditional prevention approaches as partner notification and health care seeking, STD prevention strategies with high-risk populations, including drug users, gay men, teenagers, incarcerated persons, and persons with repeat infections, the state of prevention technology: condoms, vaccines, the Internet, ethical, economic, and policy issues in STD prevention, applying intervention models to real-world situations, guidelines for program evaluation and improvement.
As STDs and AIDS remain top priorities for public health and private sector practitioners, researchers, and educators, "Behavioral Interventions for Prevention and Control of Sexually Transmitted Diseases" gives a long-neglected field the attention it deserves. This authoritative resource is sure to influence public health practice and policy in an ever-evolving social climate.
About the Author
Sevgi O. Aral is the Associate Director of Science at the Division of STD Prevention which is part of the National Centers for HIV, STD and TB Prevention at the Centers for Disease Control and Prevention. She is also a Clinical Professor at the University of Washington School of Medicine in the Division of Infectious Diseases. She is on the editorial board of: Sexually Transmitted Diseases, AIDS Education and Prevention, and Sexually Transmitted Infections. She has over 150 publications on social and behavioral aspects of STD. Her work has focused on risk and preventive behaviors, gender differences, societal characteristics that influence STD and HIV rates, contextual issues and effects of distinct types of sexual mixing on STD spread. Her research has been in both domestic and international settings and her writings have included cross-cultural comparative analyses. John Munroe Douglas, Jr, MD is the Director of the Division of STD Prevention with the CDC. He is a prolific and significant contributor to the fields of STD and HIV prevention, particularly viral STDs and research on genital herpes and HPV. His publications include over 100 journal articles, mostly in peer-reviewed journals, several book chapters, and more than 150 abstracts. His memberships in professional organizations include the Infectious Diseases Society of American, the American STD Association (for which he served as Secretary-Treasurer and Vice-President), the American Social Health Association (ASHA, for which he served as Chair for the HPV Scientific Advisory Committee), and the American College of Physicians.