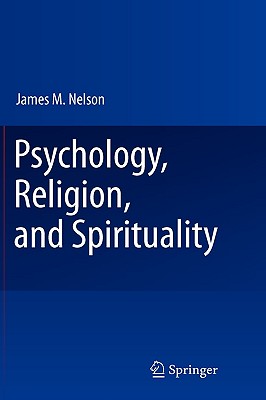 Psychology, Religion, and Spirituality
Hardcover

* Individual store prices may vary.
Other Editions of This Title:
Paperback (10/29/2010)
Description
Over a century ago, psychologists who were fascinated with religion began to study and write about it. Theologians and religious practitioners have responded to this literature, producing a fascinating dialogue that deals with our fundamental und- standings about the human person and our place in the world. This book provides an introduction to the important conversations that have developed out of these interchanges. The dialogue between psychology and religion is difficult to study for a number of reasons. First, it requires knowledge of both psychology and religion. People with a background in psychology often lack a solid understanding of the religious traditions they wish to study, and theologians may not be up to date on the latest developments in psychology. Second, it requires conceptual tools to organize the material and understand the basic problems involved in any attempt to connect the science of psychology with religion. These concepts can be found in many places, for instance in the writings of philosophers of science, but they are complex and often hard to follow for those without a proper theological and philosophical ba- ground. Finally, authors who write on the topic come to the study of psychology and religion from a variety of academic and personal backgrounds. This makes for wonderful diversity in conversations, but it makes understanding and mastery of the material quite difficult.
Springer, 9780387875729, 731pp.
Publication Date: March 1, 2009
About the Author
Professor James M. Nelson (B.A. Eastern Washington University, M.Div. Fuller Theological Seminary, M.S. & Ph.D. Washington State University) is a clinical psychologist and Associate Professor of Psychology at Valparaiso University. He has been a faculty member at Valparaiso since 1987 and has served as director of graduate counseling programs and chair of the psychology department. In 1990 he began a major research project with colleagues in China, focusing on the study of cultural differences in depression and personality. In addition to this research, Dr. Nelson's background includes two stints as Director of the VU Hangzhou China program and a year as a visiting scholar in the National Research Center for Asian-American Mental Health at the University of California, Los Angeles. Last fall he lead the first VU group visit to Tibet. He teaches courses in cross-cultural psychology and the comparative psychology of Christianity and Buddhism.