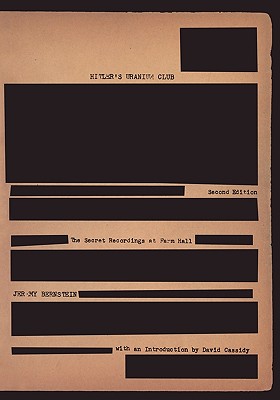 Hitler's Uranium Club
The Secret Recordings at Farm Hall
Paperback

* Individual store prices may vary.
Description
From April through December of 1945, ten of Nazi Germany's greatest nuclear physicists were detained by Allied military and intelligence services in a kind of gilded cage at Farm Hall, an English country manor near Cambridge. The physicists knew the Reich had failed to develop an atomic bomb, and they soon learned, from a BBC radio report on August 6, that the Allies had succeeded in their own efforts to create such a weapon. But what they did not know was that many of their meetings and private conversations were being monitored and recorded by British agents. This book contains the complete collection of transcripts that were made from these secret recordings, providing an unprecedented view of how the German scientists, including two Nobel Laureates, thought and spoke about their roles during the war.
Copernicus Books, 9780387950891, 384pp.
Publication Date: December 21, 2000