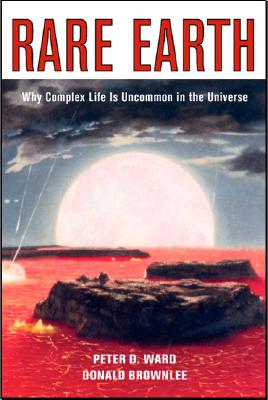 Rare Earth
Why Complex Life Is Uncommon in the Universe
Paperback

* Individual store prices may vary.
Description
n November 12, 2002, Dr. John Chambers of the NASA Ames - search Center gave a seminar to the Astrobiology Group at the OUniversity of Washington. The audience of about 100 listened with rapt attention as Chambers described results from a computer study of how planetary systems form. The goal of his research was to answer a dec- tively simple question: How often would newly forming planetary systems produce Earth-like planets, given a star the size of our own sun? By "Ear- like" Chambers meant a rocky planet with water on its surface, orbiting within a star's "habitable zone. " This not-too-hot and not-too-cold inner - gion, relatively close to the star, supports the presence of liquid water on a planet surface for hundreds of million of years--the time-span probably n- essary for the evolution of life. To answer the question of just how many Earth-like planets might be spawned in such a planetary system, Chambers had spent thousands of hours running highly sophisticated modeling p- grams through arrays of powerful computers. x Preface to the Paperback Edition The results presented at the meeting were startling. The simulations showed that rocky planets orbiting at the "right" distances from the central star are easily formed, but they can end up with a wide range of water c- tent.
Copernicus Books, 9780387952895, 338pp.
Publication Date: December 10, 2003