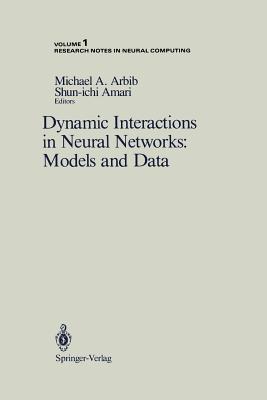 Dynamic Interactions in Neural Networks (Paperback)
Models and Data (Research Notes in Neural Computing #1)
Springer, 9780387968933, 280pp.
Publication Date: December 1, 1988
* Individual store prices may vary.
Description
This is an exciting time. The study of neural networks is enjoying a great renaissance, both in computational neuroscience - the development of information processing models of living brains - and in neural computing - the use of neurally inspired concepts in the construction of "intelligent" machines. Thus the title of this volume, Dynamic Interactions in Neural Networks: Models and Data can be given two interpretations. We present models and data on the dynamic interactions occurring in the brain, and we also exhibit the dynamic interactions between research in computational neuroscience and in neural computing, as scientists seek to find common principles that may guide us in the understanding of our own brains and in the design of artificial neural networks. In fact, the book title has yet a third interpretation. It is based on the U. S. -Japan Seminar on "Competition and Cooperation in Neural Nets" which we organized at the University of Southern California, Los Angeles, May 18-22, 1987, and is thus the record of interaction of scientists on both sides of the Pacific in advancing the frontiers of this dynamic, re-born field. The book focuses on three major aspects of neural network function: learning, perception, and action. More specifically, the chapters are grouped under three headings: "Development and Learning in Adaptive Networks," "Visual Function", and "Motor Control and the Cerebellum.