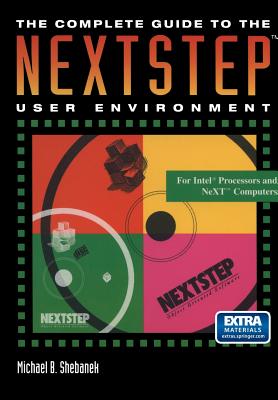 The Complete Guide to the Nextstep(tm) User Environment (Paperback)
Springer, 9780387979564, 383pp.
Publication Date: September 17, 1993
* Individual store prices may vary.
Description
This book is about the advanced, object-oriented NEXTSTEp(TM) user envi- ronment for NeXT and Intel-based computers. It is intended for those who already own a computer running NEXTSTEP and want to quickly learn what it can do and how to get the most out of it with the least effort. It's also for those who are considering the purchase of NEXTSTEP but want to learn more about how it works before making an investment. Why a book on NEXTSTEP? When I set out to learn how to use NEXT- STEP several years ago, I found it extremely difficult to find information from the usual sources, such as books, magazines, user groups, and autho- rized dealers. NEXTSTEP users were scarce and finding a computer store that sold NeXT-related products was even more rare. There were also only a handful of NeXT user groups in existence and those that did exist met so far away that joining one of them was impractical. The manuals I received from NeXT were helpful, but I had the feeling there must be something more to it than what was written in the User's Reference. It didn't describe many of the shortcuts that experienced users had found or the public domain and shareware utilities that were popular and how I could use them to make my work even easier and more fun.