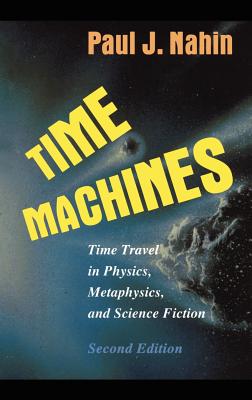 Time Machines (Hardcover)
Springer, 9780387985718, 628pp.
Publication Date: April 20, 2001
Other Editions of This Title:
Paperback (1/16/2014)
* Individual store prices may vary.
Description
"Here's a gem of a book...all peppered with delightful notes from science fiction films, novels, and comics. I can't turn a page without finding a jewel." Clifford Stoll, University of California, Berkeley, author of The Cuckoo's Egg "The research that has gone into this book is impressive." Nature "For professional physicists much of the value lies in the extensive technical appendices and footnotes, and the exhaustive list of references. But if, like me, you are a child at heart, the real fun lies in the zany stories and wild speculations." Physics World Time Machines explores the idea of time travel from the first account in English literature to the latest theories of physicists such as Kip Thorne and Igor Novikov. This very readable work covers a variety of topics including the history of time travel in fiction; the fundamental scientific concepts of time, spacetime, and the fourth dimension; the speculations of Einstein, Richard Feynman, Kurt Goedel, and others; time travel paradoxes, and much more.