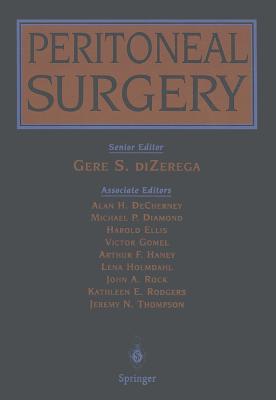 Peritoneal Surgery (Hardcover)
Springer, 9780387986104, 532pp.
Publication Date: October 14, 1999
* Individual store prices may vary.
Description
Peritoneal Surgery addresses the response of the peritoneum to injury and the prevention of post-surgical adhesions resulting from general and gynecologic surgery. Adhesions, or scar tissue binding two normally separate surfaces, form when the peritoneum, the membrane covering the abdominal wall and protecting the inner organs, is damaged during surgery, inflammation, or injury. Negative complications from adhesions include pelvic pain, infertility, intestinal obstruction, multiple surgical complications resulting from surgery to remove or pull them apart, and therefore a greater surgical workload and economic burden to the healthcare system. In this book, experts in the field address peritoneal repair, the role of surgical technique to prevent adhesions, adhesion formation, complications of adhesions, and developing technology in the prevention of adhesions.
or
Not Currently Available for Direct Purchase