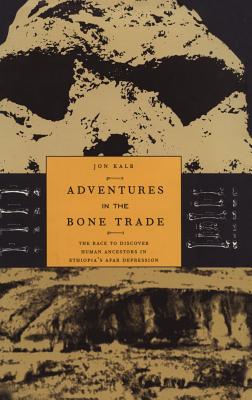 Adventures in the Bone Trade (Hardcover)
The Race to Discover Human Ancestors in Ethiopia's Afar Depression
Copernicus Books, 9780387987422, 389pp.
Publication Date: October 27, 2000
Other Editions of This Title:
Paperback (5/31/2013)
* Individual store prices may vary.
Description
Over the past 25 years, a stream of fossil and artifact discoveries in the Afar Depression of Ethiopia has produced the longest single record of human ancestors in the world. Many of the fossils found in this region are the missing links leading to modern humans. This book chronicles the exploration of this unique desert area, focusing especially on the 1970s when the valley was mapped and many fossils and archeological sites were discovered. The author gives his personal account of the 25 years he spent researching the region.
As co-founder of the team that discovered Lucy, Jon Kalb has first-hand knowledge of the research that was involved in the findings of this region and of the intense rivalry that has accompanied those findings. He discusses the political drama of Ethiopia and the effects this chaos had on the Afar. This book covers the scientific discoveries of the area, the author's own explorations and findings, and the political struggles involved with these discoveries.