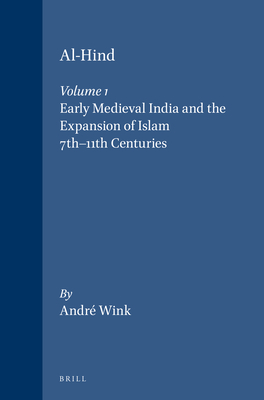 Al-Hind, Volume 1 Early Medieval India and the Expansion of Islam 7th-11th Centuries (Al-Hind
The Making of the Indo-Islamic World #1)
Paperback

* Individual store prices may vary.
Description
In this volume, Andr Wink analyzes the beginning of the process of momentous and long-term change that came with the Islamization of the regions that the Arabs called al-Hind--India and large parts of its Indianized hinterland. In the seventh to eleventh centuries, the expansion of Islam had a largely commercial impact on al-Hind. In the peripheral states of the Indian subcontinent, fluid resources, intensive raiding and trading activity, as well as social and political fluidity and openness produced a dynamic impetus that was absent in the densely settled agricultural heartland. Shifts of power occurred, in combination with massive transfers of wealth across multiple centers along the periphery of al-Hind. These multiple centers mediated between the world of mobile wealth on the Islamic-Sino-Tibetan frontier (which extended into Southeast Asia) and the world of sedentary agriculture, epitomized by brahmanical temple Hinduism in and around Kanauj in the heartland. The growth and development of a world economy in and around the Indian Ocean--with India at its center and the Middle East and China as its two dynamic poles--was effected by continued economic, social, and cultural integration into ever wider and more complex patterns under the aegis of Islam.

Please note that Early medieval India and the expansion of Islam 7th-11th centuries was previously published by Brill in hardback (ISBN 90 04 09249 8, still available).
Brill, 9780391041738, 396pp.
Publication Date: August 1, 2002
or
Not Currently Available for Direct Purchase