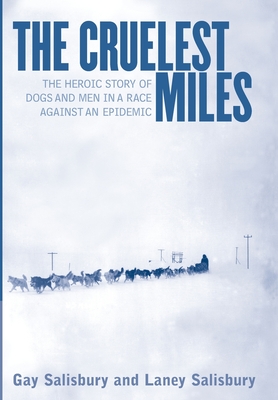 The Cruelest Miles: The Heroic Story of Dogs and Men in a Race Against an Epidemic (Hardcover)
The Heroic Story of Dogs and Men in a Race Against an Epidemic
W. W. Norton & Company, 9780393019629, 320pp.
Publication Date: June 1, 2003
Description
Alaska, 1925: the diphtheria serum is 674 miles away. Without it, the people of Nome will not survive. The never-before-told tale of the dogs and men who braved blizzard conditions to save Nome, Alaska from diphtheria. 34 illustrations.

Advertisement