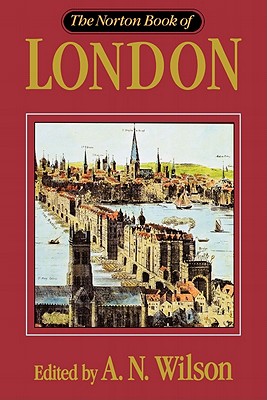 The Norton Book Of London
Hardcover

* Individual store prices may vary.
Description
Essays and writings by such varied writers as Dickens, Boswell, Dostoyevsky, Lenin, and Martin Amis celebrate the city of London, its rich history, landmarks, people, culture, and more. 15,000 first printing.
London has always been much more than a capital city. Its allure is so powerful that the city of monarchs and merchants once prompted Samuel Johnson to declare, "When a man is tired of London, he is tired of life." From the Great Fire of 1666 to the Blitz of World War II, from the building of the Tower of London to the building of Canary Wharf, this prodigious city has long stood at the heart of English national life. At one time the center of the greatest mercantile empire the world has ever known, today London remains one of the major financial hubs of the world, as well as one of the most interesting tourist destinations in the English-speaking world. In this fascinating trip through time and space, celebrated biographer and novelist A. N. Wilson gathers a collection of literature that reflects not merely a sense of place but also the teeming variety of the town that, in its very refusal to be defined, so consistently captures the world's interest. The Norton Book of London views the city through the eyes of writers as various as Dickens and Joe Orton, Dostoyevsky and Lenin, Boswell and Martin Amis. We see criminal London, low life and high life, beggars and politicians, royal families, intellectuals and animals, in a wonderful portrait that celebrates London both past and present. From Black Beauty to Virginia Woolf, Wilson has scoured the shelves for a rich potpourri of the familiar, the diverting, and the strange.
W. W. Norton & Company, 9780393036312, 484pp.
Publication Date: March 17, 1995
About the Author
A. N. Wilson is the author of the acclaimed biographies Tolstoy, C. S. Lewis, Jesus, and Paul; God's Funeral, and several celebrated novels. He lives in London.