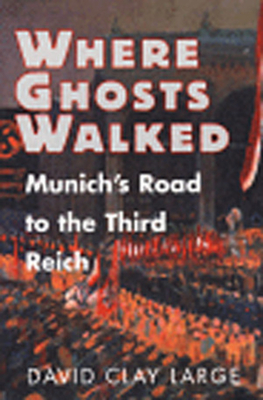 Where Ghosts Walked: Munich's Road to the Third Reich (Hardcover)
Munich's Road to the Third Reich
Basic Books (AZ), 9780393038361, 406pp.
Publication Date: October 1, 1996
Description
The capital of the Nazi movement was not Berlin but Munich, according to Hitler himself. In examining why, historian David Clay Large begins in Munich four decades before World War I and finds a proto-fascist cultural heritage that proved fertile soil later for Hitler's movement. An engrossing account of the time and place that launched Hitler on the road to power.
Advertisement