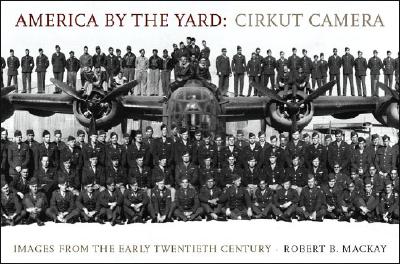 America by the Yard: Cirkut Camera: Images from the Early Twentieth Century (Hardcover)
Cirkut Camera: Images from the Early Twentieth Century
W. W. Norton & Company, 9780393051605, 216pp.
Publication Date: December 17, 2006
* Individual store prices may vary.
or
Not Currently Available for Direct Purchase
Description
This book is both a history of an unusual camera and a splendid display of its product. "Yard longs," as the Cirkut camera's huge panoramic photographs were called, caused a sensation after the camera's introduction in the early twentieth century. Cirkut cameras were used to record scenic vistas, epic events, and group photographs of conventioneers, workers, soldiers, and students. Here, with many foldouts that show the prints in their full glory, are such historic moments as the building of the Panama Canal, the sunken battleship Maine in Havana Harbor, the crash of the dirigible Shenandoah, the fiftieth anniversary of the Battle of Gettysburg, the 1908 Wellesley graduating class, and a very early race at the Indianapolis Speedway. More mundane subjects a bathing beauty contest, locomotive factory workers are equally fascinating in this format. Collectively these panoramas form a remarkable portrait of America at the turn of the last century.
Advertisement