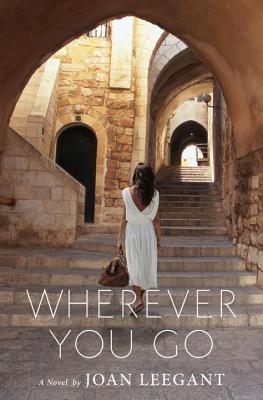 Wherever You Go (Hardcover)
A Novel
W. W. Norton & Company, 9780393054767, 253pp.
Publication Date: July 12, 2010
Other Editions of This Title:
Paperback (7/25/2011)
* Individual store prices may vary.
Description
A debut novel by a writer who has been praised for bringing "matter and spirit together . . . with unsuspected, unquantifiable meaning."—New York Times Book Review
Yona Stern has traveled from New York to Israel to make amends with her estranged sister, a stoic ideologue and mother of five who has dedicated herself to the radical West Bank settlement cause. Yona's personal life resembles nothing of her sister's, but it isn't politics that drove the two apart.
Now a respected Jerusalem Talmud teacher, Mark Greenglass was once a drug dealer saved by an eleventh-hour turn to Orthodox Judaism. But for reasons he can't understand, he's lost his once fervent religious passion. Is he through with God? Is God through with him?
Enter Aaron Blinder, a year-abroad dropout with a history of failure whose famous father endlessly—some say obsessively—mines the Holocaust for his best-selling, melodramatic novels. Desperate for approval, Aaron finds a home on the violent fringe of Israeli society, with unforeseen and devastating consequences.
In a sweeping, beautifully written story, Joan Leegant, winner of the PEN New England Book Award and the Edward Lewis Wallant Award, and a finalist for the National Jewish Book Award, weaves together three lives caught in the grip of a volatile and demanding faith. Emotionally wrenching and unmistakably timely,
Wherever You Go
shines a light on one of the most disturbing elements in Israeli society: Jewish extremist groups and their threat to the modern, democratic state. This is a stunningly prescient novel.
About the Author
Joan Leegant, author of An Hour in Paradise and Wherever You Go, won the Edward Lewis Wallant Award for the best book of Jewish-American fiction and the L. L. Winship/PEN New England Award. She lives in Newton, Massachusetts.
Praise For Wherever You Go: A Novel…
Pitch-perfect renderings of individuals torn between earthly and heavenly Jerusalems...Wherever You Go is a lively, full novel by an elegant, ironic writer who handles the topics of terror and messianic violence as agilely as she does love and redemption.


Finally, a novel about Israel by an American Jew that's written well and without sentimentality... There have been many important novels in English about Israel; Leegant's is certainly among them.

Compelling.

Leegant is a talented writer with a sharp eye for detail, a good ear for dialogue (and interior monologue), and a knack for drawing characters that engage our interest and empathy…. She succeeds at building suspense with a variety of literary strategies and executes a clever twist in the plot's denouement to prolong the tension until almost the very end.

[R]emarkable and affecting novel, at once lucid and lyrical..... Not since the warring Zuckerman brothers in Philip Roth's The Counterlife have the exigencies of settler politics and secular desires been so cogently addressed in a work of fiction. Who says the novel has lost its relevance? This one should be required reading.

— Jonathan Wilson, author of A Palestine Affair
or
Not Currently Available for Direct Purchase