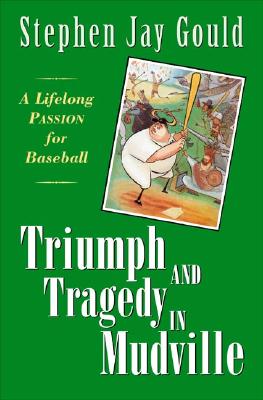 Triumph and Tragedy in Mudville: My Lifelong Passion for Baseball (Hardcover)
My Lifelong Passion for Baseball
W. W. Norton & Company, 9780393057553, 320pp.
Publication Date: March 1, 2003
* Individual store prices may vary.
or
Not Currently Available for Direct Purchase
Description
Science meets sport in this vibrant collection of baseball essays by the late evolutionary biologist. Among Stephen Jay Gould's many gifts was his ability to write eloquently about baseball, his great pasison. The renowned paleontologist and best-selling author had envisioned Triumph and Tragedy in Mudville as the culmination of his writing on the sport. The result is a volume alive with the candor and insight that characterizaed all of Gould's writing. Here are his thoughts on the complexities of childhood streetball and the joys of opening day; tributes to Mickey Mantle, Babe Ruth, and lesser-knowns such as deaf-mute centerfielder "Dummy" Hoy; and a frank admission of the contradictions inherent in being a lifelong Yankees fan with Red Sox season tickets. Gould also deftly applies the tools of evolutionary theory to the dernise of the 400 hitter, the Abner Doubleday creatin myth, and the improbability of Joe DiMaggio's 56-game hitting streak. Thie book is a delight, an essential additionto Gould's remarkable legacy, and a fitting tribute to his love for the game.

Advertisement