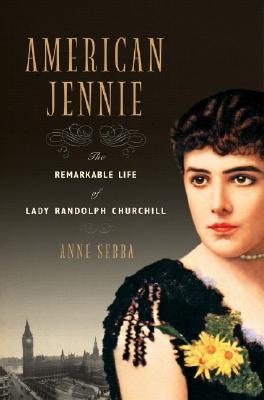 American Jennie: The Remarkable Life of Lady Randolph Churchill (Hardcover)
The Remarkable Life of Lady Randolph Churchill
W. W. Norton & Company, 9780393057720, 398pp.
Publication Date: November 17, 2007
Description
Brooklyn-born Jennie Jerome married into the British aristocracy in 1874, after a three-day romance. She became Lady Randolph Churchill, wife of a maverick politician and mother of the most famous British statesman of the century. Jennie Churchill was not merely the most talked about and controversial American woman in London society, she was a dynamic behind-the-scenes political force and a woman of sexual fearlessness at a time when women were not supposed to be sexually liberated. A concert pianist, magazine founder and editor, and playwright, she was also, above all, a devoted mother to Winston. In American Jennie, Anne Sebba draws on newly discovered personal correspondences and archives to examine the unusually powerful mutual infatuation between Jennie and her son and to relate the passionate and ultimately tragic career of the woman whom Winston described as having the wine of life in her veins.
Advertisement