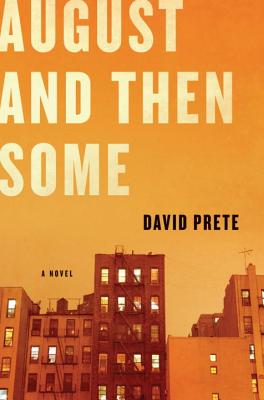 August and Then Some (Hardcover)
W. W. Norton & Company, 9780393057997, 272pp.
Publication Date: April 23, 2012
* Individual store prices may vary.
or
Not Currently Available for Direct Purchase
Description
In the heat of August, Jake Terri Savage ("JT"), his little sister Danielle, and his bone-headed best friend, Nokey (nicknamed after "gnocchi"), try to steal JT's father's beloved 1965 Shelby Cobra. Their reasons are noble; the consequences, devastating.
JT's abusive dad's idea of a twelfth birthday gift is getting his son involved in a barroom brawl. Nokey's dad thinks he has potatoes for brains. Both sons live out their fathers' stunted visions in a way that brings down a terrible judgment on them all--leaving JT hauling rocks for punishment while he staves off panic attacks and nightmares about his sister and her terrible half-known secret.
A Dominican teenage girl with little hope for her own future gives JT a second chance to save someone, including himself. Throughout, David Prete's vivid sense of atmosphere, tight plotting, and crackling dialogue give the dysfunctional family story a new lease on life.
Advertisement